Students have hobbies that are not involved with FHS
Kendo, knife throwing and archery are all unique hobbies that sophomore Andy Wilson participates in outside of the school. Just about every sport and every club receives coverage from the announcements or the newspaper. However, there are other hobbies that students enjoy that are not included in the school extracurriculars. These hobbies do not receive the recognition that they may deserve.
   Wilson learned to shoot a bow and arrow when his dad taught him how to hunt. Knife throwing became part of his practice for that skill.
   "Kendo is Japanese sword art, like mastering balance and technique," Wilson said. "I started kendo just a couple months ago, I heard about it and I thought it sounded pretty cool so I tried it."
Unlike several other sports involved with the school, the activities Wilson participates in are self motivated. While the kendo involves a dojo, which is two teachers and two students in the same lesson, the other activities are all practiced separately from groups.
"
"There's a lot of self respect from doing it outside of school," Wilson said. "This is not a school thing, it's something I choose to do.""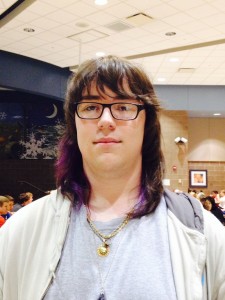 Although the hobbies involve weapons, Wilson believes that students could learn a lot from participating in the hobbies. To learn more about Kendo and how to get involved in Fishers, check out http://www.kendo-guide.com/indiana_kendo.html.
Wilson is just one student of the thousands of students that attend the school. Unique hobbies  and passions are involved in several students' daily lives, even though they may go unnoticed in the school announcements.
If there is an interesting hobby that is not involved with the school, email [email protected] and share that hobby!