Girls soccer wins state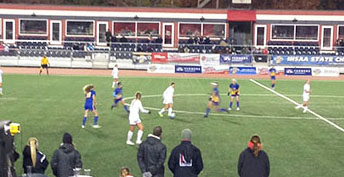 Mitch Lorkowski– On Sat. Nov. 1 the girls soccer team traveled to IUPUI to face Carmel in the IHSAA State Championship. The tigers won the game 1-0 off of a goal by freshman Gretchen Mills.
Last year, the lady tigers made it to the state championship but came up short; this year they were looking for a different outcome. The temperature throughout the game was cold, getting down to the low 30's.
"Going into the game we weren't worried about the temperature, it was the last thing on our minds, and we had played in the cold weather before," junior Emily Buchman said.
29 minutes into the game Mills scored, putting the tigers up early 1-0. The game went into halftime with the Tigers keeping the score at 1-0.
In the second half, no shots were able to reach the back of the net for either team, and the Tigers were able to pull out the 1-0 victory and take home the state championship trophy.
"I knew we had it in us because we practiced hard everyday and never let pressure get to us. I'm happy for the seniors because this is the best way to finish off their high school career," Buchman said.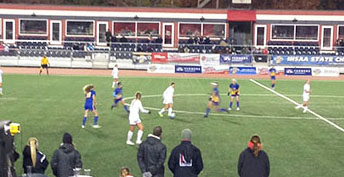 Winning the state championship capped off the Lady Tigers' season, and they will be back next year looking to repeat.