Senior Blog: Positivity and Preparation up until graduation day
Maria Pavy– Congratulations, seniors. We are almost there. I have the countdown going on my phone, and today marks 42 days remaining until our last day of high school (including weekends), and 52 days until graduation day. This is such an exciting time, and if one has made it this far, there is not much left to go.
During these last couple of weeks, I would encourage seniors to remain positive and optimistic for that final day, and leave these last couple of weeks on a good note. This time will fly by, and one would not want to look back and regret spending the last month being miserable.
While making the most of this last month, I also encourage seniors to prepare ahead of time for the graduation open house if they are choosing to do one. There are many students not participating in an open house, but it is a good way to say goodbye to those who made an impact, and for people to encourage and congratulate you on your past successes and the ones that are to come.
An open house is basically opening up your home or someplace else for people to come and spend time with you or offer money or gifts to help you out going into college. There are several things that go into planning an open house, and this includes the food, activities and slideshows or pictures that may be shown. Preparing ahead of time for this exciting event will relieve much of the stress the last month could bring, and you will be able to better enjoy the time you have left.
Even if you are not doing an open house, seniors can still prepare for senior events or inviting people to the actual graduation day. Plus, there is so much to look forward to. Just some examples include senior pranks, prom, senior skip day and senior week.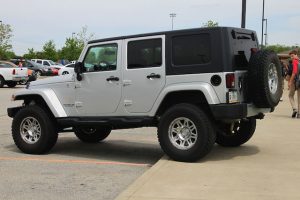 This time is exciting and there is much to look forward to for seniors, and the end will approach quickly. But this time should be spent in joy, not in stress or pessimism.