Sierra Solis– Members of speech were at the mics yet again to be crowned the state championships on Saturday, March 28. Participants performed in an array of categories such as: humorous interpretation, original performance, original oratory, dramatic interpretation, duos, poetry, prose, broadcasting, etc.
Forty-eight students participated in events, six students from Fishers qualifying for sectionals and three for preliminary rounds. Eight students will be present in the national competition. Amongst all the competition however, the group has still shown their ability to perform well as a team.
"…even though you're competing against your own teammates you get a cool group team bonding experience," senior and speech captain Casey Donovan said.
The team's great ability to work together was showcased as the team made their way to the top yet again, winning the whole meet for the second year in a row as well as winning their division (Triple A). Not only that, but the team broke the five-year winning streak for Munster High School.
A number of state champions were also included in the team's victory, including individual state champions: Hannah Eli, Mason Clumper, Claire Cassidy and Kendall Gardner. Thirty from the team also "broke" semi-finals, meaning they now qualify for finals.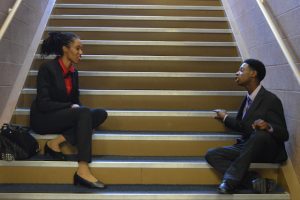 "It's fun meeting people from other schools… It's just really fun performing," said Donovan of participating with the team.