CCA safety concerns addressed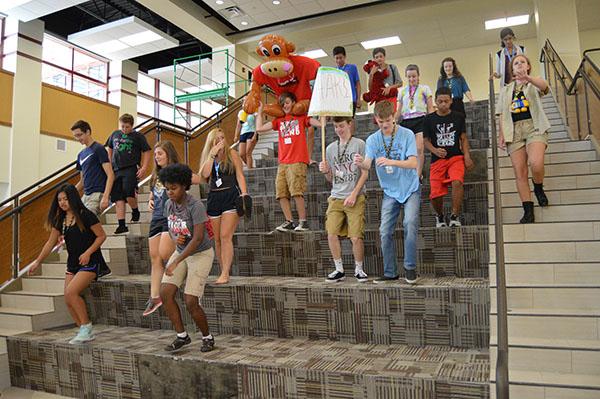 Since the first day of school there has been controversy about the College and Career Academy (CCA) and debates on whether the new part of the school is safe. The whole new addition is glass.
"We've been taught to hide, but on that side there is nowhere to hide,"Assistant Principal Ryan Taylor said.
The windows in the CCA are not bulletproof but they have eliminate on them. The eliminate isnt visible but it's there.  If something hits it, it does not go all the way through. If it was a bullet, it would go through it , but the glass does not fall out. If students still do not feel safe on the CCA side, Taylor reminds that there is always an officer at the high school. They are highly trained in order to keep us safe.
According to Taylor, even though the school is wide open, students are perfectly safe. Coming up in the near future all the offices will have panic devices. They are  going to be programmed to send out texts and 911 alerts, but also if it has been activated, big heavy doors will close on the college career academy and keep all the students and staff safe.
" The best way to keep everyone safe is to stop it before it happens" Taylor said