Essay exam schedule changes; students react positively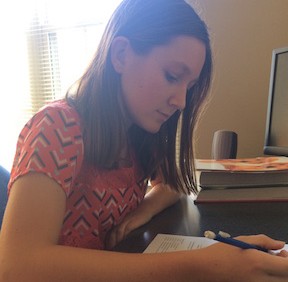 Starting this year, teachers can give essay exams to their classes any time as long as grades are submitted by Nov. 20.
In past years, essays would be given in the same week according to a schedule. It was changed this year in an attempt to put less pressure on students and give teachers more time to grade.
"I like that [exams are spread out] because when they were in the same week I wouldn't get any sleep, and I like how they're not all close to final exams," sophomore Rachel Keen said.
Sophomore Makayla Pruett hopes that having fewer essays at one time will help her get a better grade on each essay. 
"It's great because I don't have to cram for a bunch of exams in one night and I can be more prepared," Pruett said.
Essay exams are worth at least 20 percent of each student's final exam grade, depending on the course. Non-essay final exams will follow a typical schedule in the middle of December.