Students experience the fun of Camp Tecumseh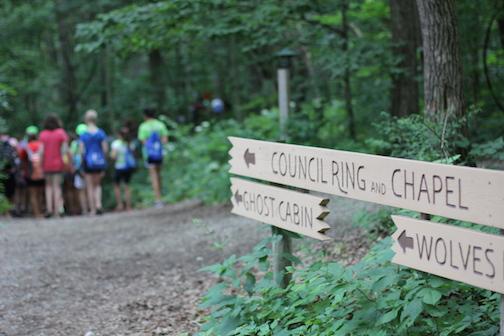 Every year the students at Riverside go to Camp Tecumseh, located near Lafayette. For those who went to Riverside, the tables have turned; some of the high schoolers returned to Camp Tecumseh to be counselors. With a well-remembered first experience at Camp T, junior Matt Conaway has gone his second time as a counselor.
"As a younger kid it was such a great experience. Watching all the older kids have leadership and all the stories I heard were amazing. I remember having a great time walking around with my group," Conaway said about his first experience as a kid at Camp T.
As a counselor, one must know what to do and where to go instead of being led around.
"It was a lot more responsibility counseling. Trying to get all of the kids to actually pay attention was a little difficult but it ended up working out. It wasn't really as expected. I was expecting to have an okay time but it turned out to be amazing. I couldn't find out where I was half of the time but the other counselors helped out when I needed it. It was an amazing time and I can't wait for next year," he said.
YMCA's Camp Tecumseh is more than just a place for school field trips. They provide for families, school troops, guides and many other groups year-round. To learn more about Camp Tecumseh, click here.