South Carolina police officer facing allegations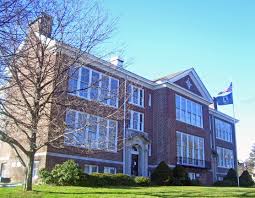 The police forces were created in this country to serve and protect but recently a video went viral depicting a police officer manhandling a female student.
Ben Fields, who previously held a position of deputy at the Richland County sheriff's department, has been fired for his actions when dealing with a problematic student at Spring Valley High School, Columbia, South Carolina, when she refused to leave her chair. A student recorded the altercation and soon the story was making national news.
"He was wrong and so was his action. It's not what I expect of my deputies," sheriff Leon Lott said. "He picked a student up, and he threw a student across the room. Based on that, that is a violation of our policy."
Further investigations are being made into what exactly happened in the classroom.
"[Officials] know important work is ahead of us as we thoughtfully and carefully review the decision-making process that may lead to a school resource officer taking the lead in handling a student disruption," superintendent Dr. Debbie Hamm said.
Some of the blame for this instance becoming national was placed on the recording devices but Lott is of the belief that the citizens should use this to their advantage and keep eyes on the police as well.
"Our citizens should police the police. That's their job, too," said Lott.
See additional coverage in the Guardian.