Fishers Marching Band experiences marching in Philadelphia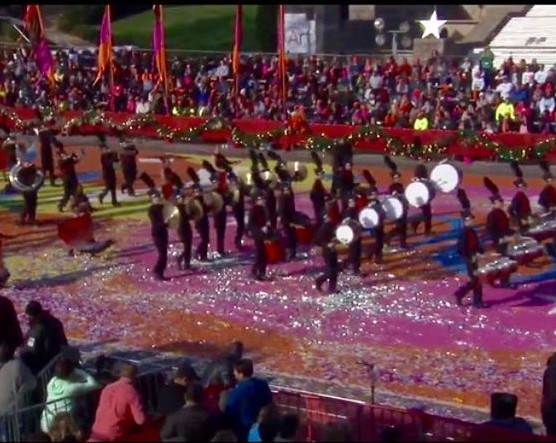 Marching band is typically known for having long hours and performing at halftime. However, there is another element that plays into how a marching band is recognized. When performing in a parade, marching bands are the musical providers and aesthetically they keep straight lines.
This Thanksgiving, the Fishers Marching Tiger Band was invited to be a part of the Philadelphia Thanksgiving Day Parade. In preparation, added extra rehearsals were added. After a day of sightseeing in Philadelphia, the band stayed at a hotel downtown.
The next morning everyone woke before the sun as the band members put on layers and organized their uniforms. After eating breakfast at the hotel, they departed for the parade site. Upon arrival, members finished putting on their uniforms and put together their instruments.
After warming up by playing long notes and rehearsing the performance song "Philadelphia Fantasy," the band set up their parade block and waited to be told to step off. With directors on one side of the band and drum majors on the other, they began to march. As the band continued down the streets of Philadelphia, the sound of the drum cadence echoed between the tall buildings.
For the seniors in the band, this was their last time in uniform, and they went out with a bang.
Footage of the entire parade is available here.