Mid season pep band still going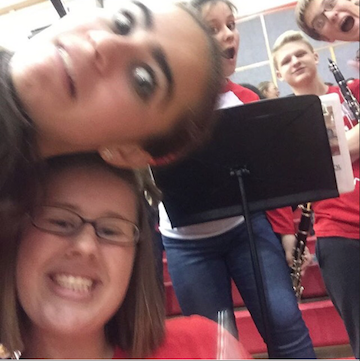 Winter is here and it's too cold for marching band to perform, so the band has a new arena, boys varsity basketball games as the pep band.
Pep band plays in the stands of home basketball games during time-outs and and break. They play an array of songs like the school fight song and "Uptown Funk."
"We typically play during every home game, for around 80 percent of the time outs and breaks." sophomore sousaphone Risden Cassidy said.
Pep band began in late November and will end in early February when the basketball season ends.
The Pep band arrives an hour before the game starts to have a quick practice and then moves out to the game to help energize the crowd.
"It's [Pep Band] a lot of fun, especially when the crowd's into the game. I like the atmosphere the group gives off. It's all about cheering on the team and having fun." Cassidy said.
More information on Pep band and the band program in general can be found here: http://fishersband.org/