DC comics takes a turn to Batman vs Superman: Dawn of Justice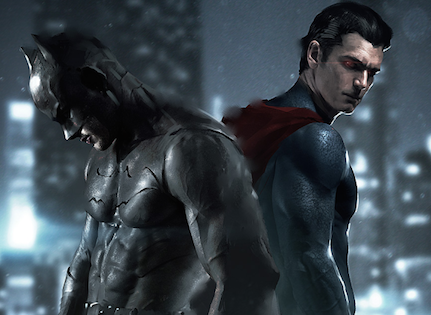 From comics to movies we know these DC characters the best. The most difficult thing about all this is the hard fact that Batman v Superman: Dawn of Justice simply is not a good movie, being only slightly like the comic book -having read it myself- knowing who would win.

Batman v Superman is not so much a superhero movie as it is a story about two mamma's boys measuring the length of their capes, finding that they disagree, and proceeding to poke each other with threats of 'you wanna go first?' for a solid two-and-a-half hours.
Don't get me wrong: The film has its moments, but there comes a point when you can't justify it to yourself any longer. There is only so much grim brooding one movie can accommodate.