Drake has different outlook with 'Views'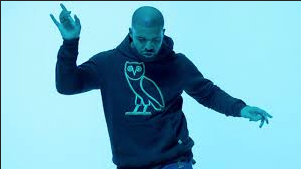 The coveted album "Views" by 28 time Grammy nominated rapper, Drake, dropped April 29 and the views on "Views" are divided. With its similarities to his second album "Take Care" and differences to his fourth album "If You're Reading This It's Too Late," "Views" has a different sound.
The album consists of heavy R&B influences and moody beats with songs such as "Child's Play" and "Controlla" contrasting songs like "Hype" and "Pop Style" that give more of a hard rap sound to this album. Along with these, "Too Good," featuring Rihanna, embodies a Caribbean influence and sound. The chemistry in this song between the two artists is very evident, as they have developed a relationship starting back on Drake's second album "Take Care."
The song "Western Road Flows" is a nice throw back to a familiar sound that his first album "Thank Me Later" took on. All together, it is obvious that Drake has developed a sound of his own, throwing in mixes of old and new sound with a lot of R&B beats throughout the album.
Reviews on "Views" are divided amongst fans. A review of the album on Vulture says "[the rapping] comes across as workmanlike and labored where it used to effortlessly dazzle" while a review with Consequence of Sound says "his precision at the microphone has never been more impressive than it is throughout 'Views.'"
As Drake states in "Hype," "Views is already a classic," and in my opinion, it is. Long time Drake fans get a blast to the past with this album and also a good look into what the artist is planning to develop into as he expands his style. The diversity of style and types of music throughout the album make it refreshing compared to a constant stream of heavy rap songs. "Views" is one for the books and a good pedestal for Drake to continue to grow as an artist.
Tickets for his tour featuring rapper Future are available here and "Views" is available on Apple Music.