Wind Ensemble takes state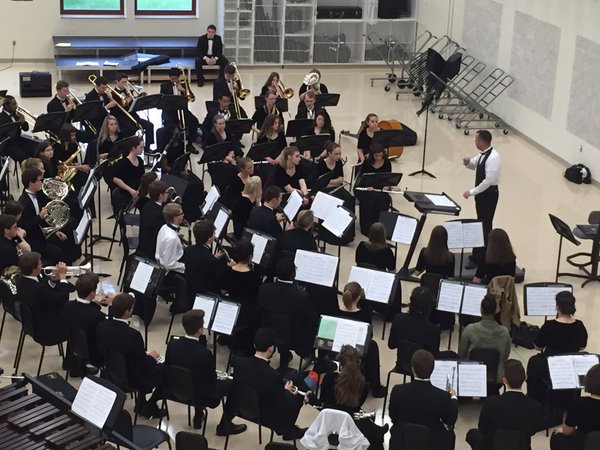 Band geeks have a reason to celebrate, wind ensemble went to ISSMA state competition and placed ninth and got a gold ranking. While it is not top three, it is better than sixteenth, which the rest of Indiana expected from them.
The wind ensemble played three pieces for a panel of judges, "Slava," "A Movement for Rosa" and "Shepards Hay."
"Going into the contest we expected to get about fourteenth, but the fact we got ninth was a great surprise. the director were really excited, but I think they were happier for us students rather than themselves," senior flute in wind ensemble Ali Pence said.
Conducted by director Chad Kohler, who is also the head of the marching band program, wind ensemble passed through the qualifiers, though the placements were only announced to directors.
"We have constantly been improving over the years as musicians, and I think you can definitely expect wind ensemble to make state more years to come, and get high scores," Pence said.
While many upperclassmen were upset their day to perform was the day of prom, it ended up being a nice surprise when the scores were released.
"I was so shocked and so happy we did better than expected. I couldn't stop smiling," Pence said.