"Southside with You" Disappoints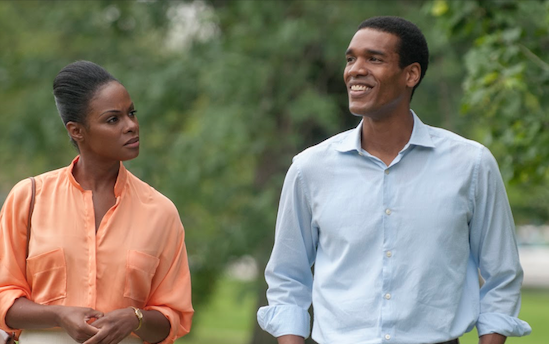 Michelle Obama has been called the "most pop culture-friendly first lady in history" and that certainly seemed true with the release of "Southside with You," which chronicles the story of her first date with Barack.
The film, starring Parker Sawyers as Barack Obama and Tika Sumpter as Michelle Robinson, looked promising but failed to deliver. While seeing the intimate aspects of a president's love life on screen was a fun novelty, the actual execution was disappointing.
The most off putting aspect was over-dramatics. Michelle and Barack's interactions were riddled with family history and deep one-liners ("Maybe they didn't expect you to be the best. Maybe you put that expectation on yourself") which simply weren't realistic first date material.
To make matters worse, much of the dialogue felt awkward and forced. There was no real chemistry between Sumpter and Sawyers. The most enjoyable parts were when we got to see hints of Barack's early political interest which had nothing to do with the actual date.
To it's credit, the film was very well-paced. It managed to stretch one afternoon into an entire film without any dull or unnecessary moments. The detail gave it an intimate, almost indie vibe that was refreshing and fun. Still, it is far from a must-see.