Bekah Jenkins is one of many who strives to serve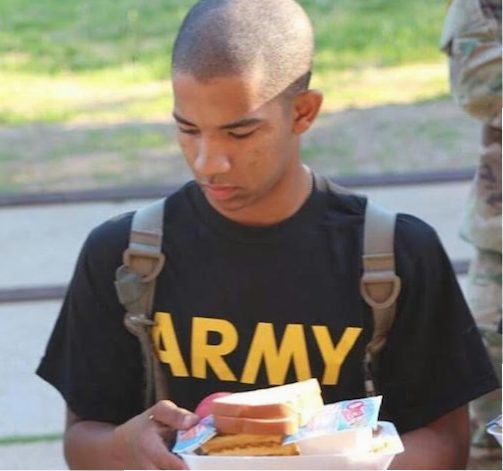 Junior Bekah Jenkins is one of many students who are preparing to serve the nation. She has her sights set on furthering her training in the army after her senior year of high school. What motivated Jenkins to join the National Guard for the state was her older brothers, senior Tony Jenkins', commitment, involvement and his pride to serve. 
"I wanted to join the National Guard because my brother had joined and he talked about how great it was and all the opportunities it could provide," junior Bekah Jenkins said. "We registered actually through the school because different branches of the military do come here and promote themselves."
Jenkins' has an E1 position, which is a private position that everyone takes unless they are promoted to a different stance. She will train for the entire summer and after high school she will have 16 more weeks of training because of the requirements for a combat medic, which is the job that she chose.
"Training at first is very difficult to adapt to but as you start to adapt and become more physically fit it won't be as bad," Jenkins said.
During Jenkins' years of service, she plans to attend college for four years, preferably IUPUI or Ball State University. The full ride scholarship opportunity offered by the Guard will allow her to attend any school she decides for no cost. With an undecided major, Jenkins would like to minor in literature. When she finishes her contract she plans on moving out of the state to either Florida, California or New York to further her career.
"I'd say that for all those who want to join the military, be sure that you're willing to dedicate a lot of time to work and enhance yourself, not only physically but mentally as well because it can be a taxing and strenuous job," Jenkins said.
Students who are interested in training and joining the military, contact  Military Physical Readiness Training Club, contact Brad Bill here.