Students receive certification in nursing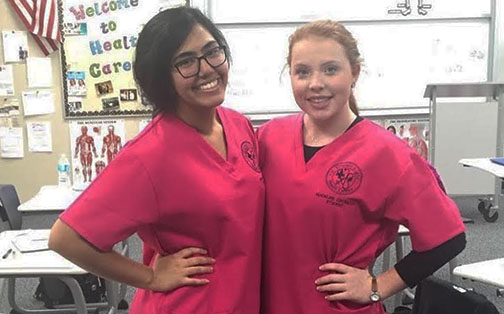 This year Fishers first began offering its nursing class for students. Students had a chance to become certified before spring break.
The test required the students to know how to get patients out of bed properly, and take vital signs like blood pressure, temperature, respirtation, pulse, height, weight and oral care. The students also had to spend a certain number of hours at a nursing home. The test is a written and a skills evaluation.
Senior Hiba Burney was one of the many nurses in her class certified.
"I was nervous because all though I had full confidence in myself, I tend to forget silly things when I'm anxious," senior Hiba Burney said.
Burney says that the class will help give her an advantage over nursing students because the field is competitive.
"This class has taught me that nursing is definitely my calling. It's taught me patience, independence and has caused me to be more confident in myself," Burney said.
To learn more about CNA program, click here.