Science department concludes year with three farewells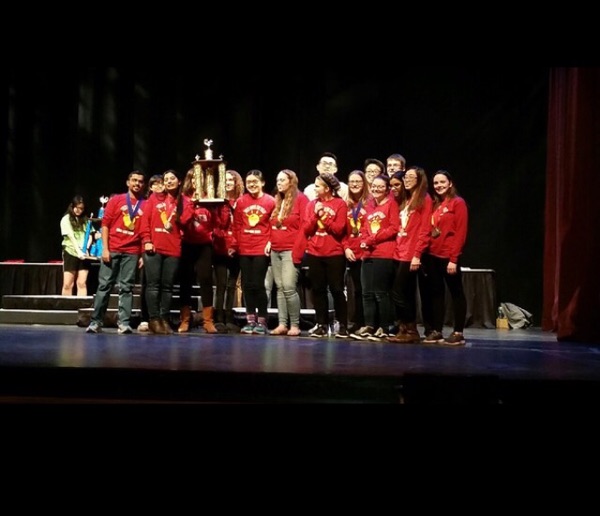 After a year filled with labs, tests and experiments, three of the school's science department teachers, Darcy Banitt, Jim Fagan and Mikala Hansen will all make their departure. Current science department chair Elizabeth Good has reflected and given insight into the impact these three have made on the staff and students.
"Mrs. Banitt possesses outstanding teaching talent and leadership skills. For that reason, she was the science department chair for several years," Good said. "She went out of her way to build a good rapport with her colleagues and her students. Under her leadership as department chair, Mrs. Banitt garnered respect and admiration through her professionalism and dedication."
Banitt will be leaving behind her sponsorship of the National Honor Society  to head for a life in Michigan once this school year comes to a close. Hansen, another science teacher, will also be moving, but to Nebraska.
"Mrs. Hansen's insights and instincts into teaching high school students are exceptional," Good said. "Her enthusiasm and passion for science is clearly evident when observing her at work. You can't help but have a smile on your face when you are with her."
While Banitt and Hansen are both leaving FHS to work in other states, Fagan heads down a different path: retirement.
"He pours so much energy into every class period. He greatly cares for his craft, but he also conveys that passion for being an educator to his students," Good said. "There are teachers that are highly trained and are great at their profession, then there are those that are born to teach like Mr. Fagan."
When the final bell rings and the doors close on May 25, Banitt, Fagan and Hansen will all give a permanent farewell to FHS as the staff and students wave goodbye.