Celebration week takes spirit home
Homecoming spirit week starts on Sept. 10. The week is meant to bring students together while allowing them to express their individuality. It is a time to celebrate what they love most.
"I'd say the school celebrates the kicking off of the school year, and the week leading up to it is the first time we really show school spirit," said senior Dylan Arive.
Over the years, the specific themes for each day have changed, but its overall appeal has remained relatively the same. Past events included Character Day, Western Day, and Meme Day.
During the week, students are able to participate in a number of events like Zumba or 3v3 Basketball. There used to be dodgeball and ultimate frisbee, but those events were replaced after they were turned into full clubs. Those not wanting to participate directly are able to cheer on those who do in events like the Powderpuff Football games and the Friday night Homecoming Game. There is typically a Friday pep session prior the game, but it was cancelled this year. When the week closes, students can meet one last time on Saturday for the actual dance that entices students to show their true colors on the dancefloor.
"People should go to the Homecoming dance because it's a great way to socialize," said senior Rija Zaheer. "You really feel like you belong in FHS, and it's just fun dancing to loud music!"
The dance will be held in the Auxillary gym on Sept. 15, and all Fishers High School students are welcome to join. The Student Government decorated the area outside of the aux gym and cafeterias on Sept. 9. They hung red and white streamers and banners, and placed red curtains over the entrance. Tickets to actually get into the dance will be sold throughout spirit spirit week for $10. None will be sold at the door.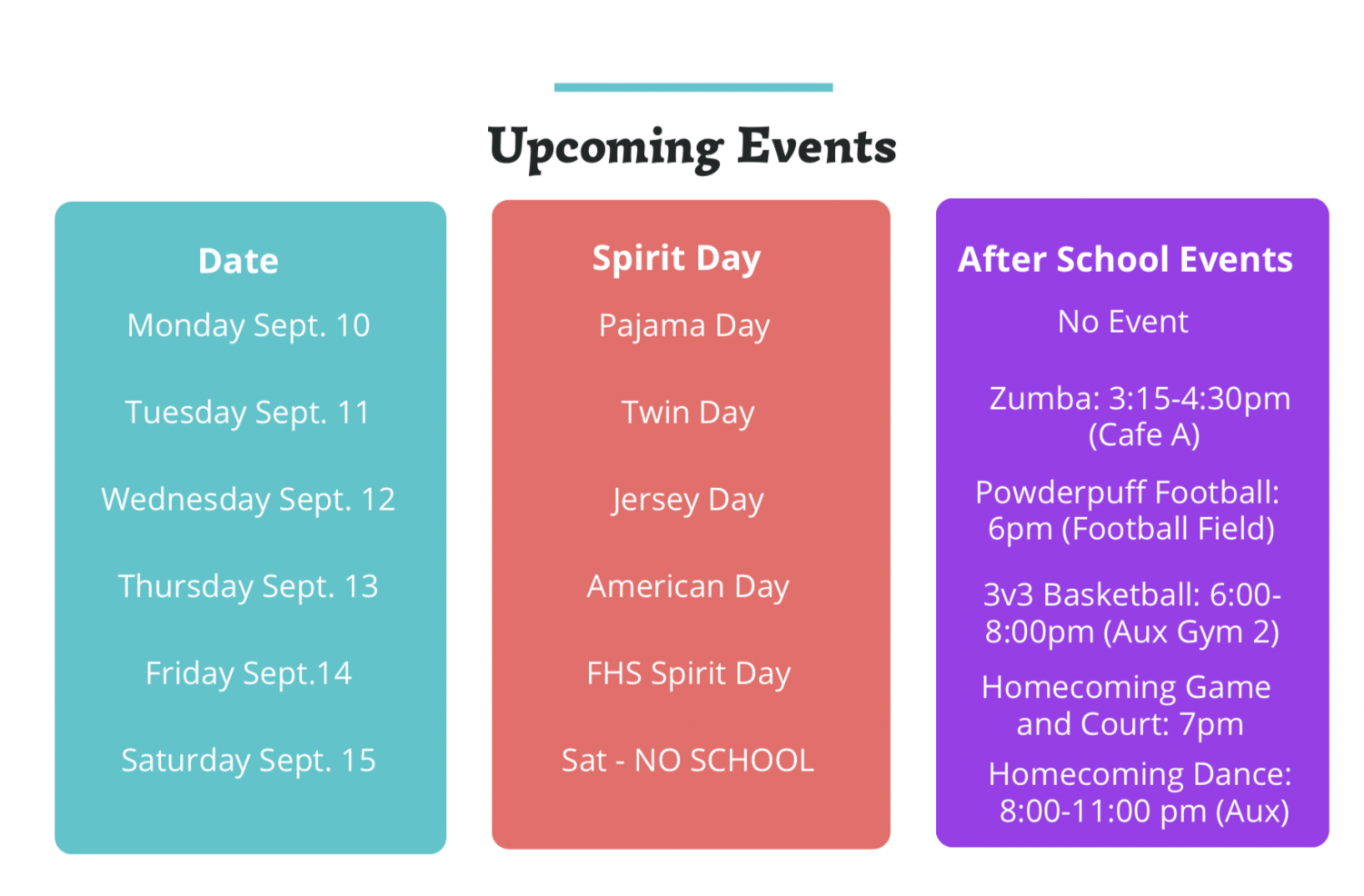 Graphic by Samuel Bauer.