No Shave November rounds down to Elite Eight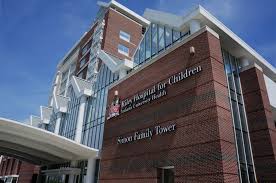 Each year, teachers around the school participate in growing out their beards and not shaving during the month of November. They do this to raise money for the kids at Riley Children's Hospital.
The teachers each week go against each other and try to raise more money than the other. The teachers can have their students raise money by doing creative, out-of-the-box things for people to donate.
Sydney Myers is raising money for foreign language teacher Corbin Mathias, and has raised around $90.
"I've just been selling baked goods and the cookies that I make," Myers said.
Assistant Principal and business teacher Kyle Goodwin feels passionate toward raising money to Riley and is still in this round of No Shave November. Goodwin has raised $712 with the help of his students doing candy giveaways, lunchroom cookie giveaways, and posting on social media about the cause.
"I really appreciate our work for Riley Children's Hospital and so I wanted to give back to Riley," said Goodwin.
The teachers who are still in the Elite Eight round are Follman, Reynolds, Bockenfeld, Smith, Goodwin, Fountain, Duffy and Mathias.
The Final Four round will run from Nov. 20 to Nov. 27 after the Elite Eight round ends on Nov. 19.