Hands-on approach paves way for career success
April 17, 2019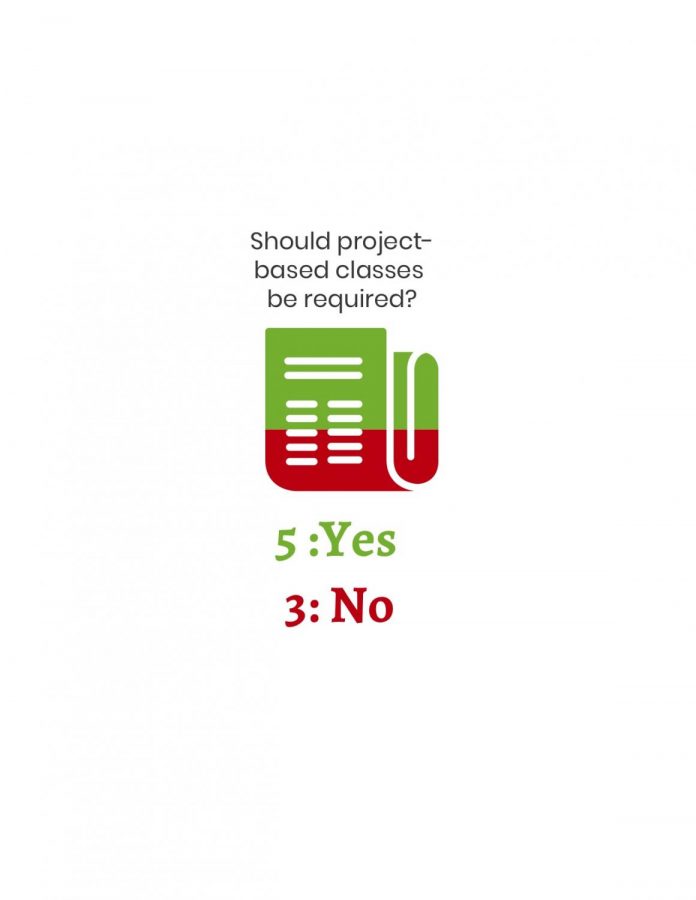 Seeing our articles in print for the first time is something our student staff members cannot easily forget, but for most others, the rigidness of high school becomes tiring and the traditional classroom setup only allows the apathetic attitudes of high schoolers to persist.
It makes sense that a school with over 3,500 students would typically fall back on multiple choice testing. They are simpler to grade and prepare students for. They quickly highlight areas that need improvement, but that does not necessarily mean they will single-handedly prepare a student for college, let alone a realistic occupation.
Classes that take a more hands-on approach, as seen in the We the People class and the Project Lead the Way program, have pushed for students to take more initiative and develop their leadership skills.
According to a study conducted at the University of California, Davis there is a strong, positive correlation between project-based learning and self-efficacy, intrinsic motivation and extroversion. These are characteristics that are quite difficult to teach through a traditional classroom setting.
Project-based classes are readily available to everyone and cover an extensive number of subjects, yet are not pushed for as heavily as AP classes, which ironically, are mostly centered around a test.
AP classes are excellent ways for students to push themselves academically and become even more beneficial for seniors seeking more freedom through the FLEX program, but they often lack the collaborative environment that is so important to education. Hands-on classes provide the extra resources needed to foster creative education.
Many of these classes also include a time commitment outside of school. This allows students to continue learning outside of the seven-hour school day. Additionally, students can grow stronger ties with their peers. This blurs the lines between school life and personal life which helps students see school with a different mindset.
According to Robert Frank, the executive director of the Hillside School and Learning Center in Los Angeles, teachers in his district are often, "pleasantly surprised how collaborative projects provide incentive and opportunity for students who do poorly when going solo," reported the Los Angeles Times.
Classes typically only give the incentive of grades, and for some students that simply is not motivating. Many immersive classrooms are centered around a goal or product. The We the People class seeks civic education throughout the year, and the yearbook staff treasures their creation after nine months of work. For this reason, students typically can find an alternate motivation for their schooling through unorthodox means.
Thankfully, we have begun a transition to include classes like these in every student's schedule. The class of 2023 will be required to complete a project, service or work based experience before graduation. While the criteria is still far in the future, the school labeled these courses as "employability skills" which helps to recognize their significance in the modern workplace.
In an environment where all students are engaged in at least one class that functions as a community, it ensures that students can find their passion in school work. Instead of checking test scores, they can look back on something they created with purpose.