All Treats No Tricks supplies trick-or-treating experience, raises money for Riley Children's Hospital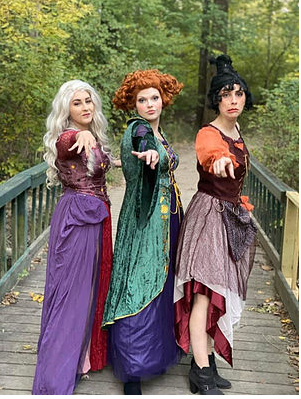 Treating kids to a night full of costumes and candy, the All Treats No Tricks event put on by Riley Dance Marathon provides a safe trick-or-treating environment from various booths manned by the clubs of FHS. According to the Fishers Dance Marathon website, the event occurs on Oct. 29 and runs from 6-7:30 p.m.
All Treats No Tricks is a community event open to children about 11 years old and under, according to visual arts teacher, Abbey Horst, who helped plan the event. Most booths will also have an activity accompanying it. Some activities include shooting baskets, coloring and games.
"It's a great way to connect with members of our community because of all the clubs and the students that are running it," Horst said. "It's nice to be able to interact with people outside of just our school. So, [interacting] with parents, with kids and it's great for the ambassadors to see how awesome our students are."
There is an entry fee of $5 for one child, or $15 for 3 or more children. All the proceeds will be donated to Riley Children's Hospital.
"It [the event] starts the Riley Dance Marathon and their love for the kids off early," president of Riley Dance Marathon senior Bryn Roberts said. "It's a great way for people to understand what Riley Dance Marathon is, what we're funding, and so they [the kids] can have fun with trick-or-treating."
This year, the Sanderson Sisters of 'Hocus Pocus' will greet people as they enter the event Horst said. This is a new addition to All Treats No Tricks.
"The most fun is seeing everyone in their costumes," Horst said. "So kids in their costumes and also our clubs usually dress up in costumes as well. It's a great way to raise money for a great cause and to have fun while doing it."
Leave a Comment
About the Contributor
Lily Thomas, Features Editor
Lily Thomas is the features editor and senior at Fishers High School. She enjoys writing, the autumn season, and matching her makeup to her outfits.