Funk-y fresh start for new head football coach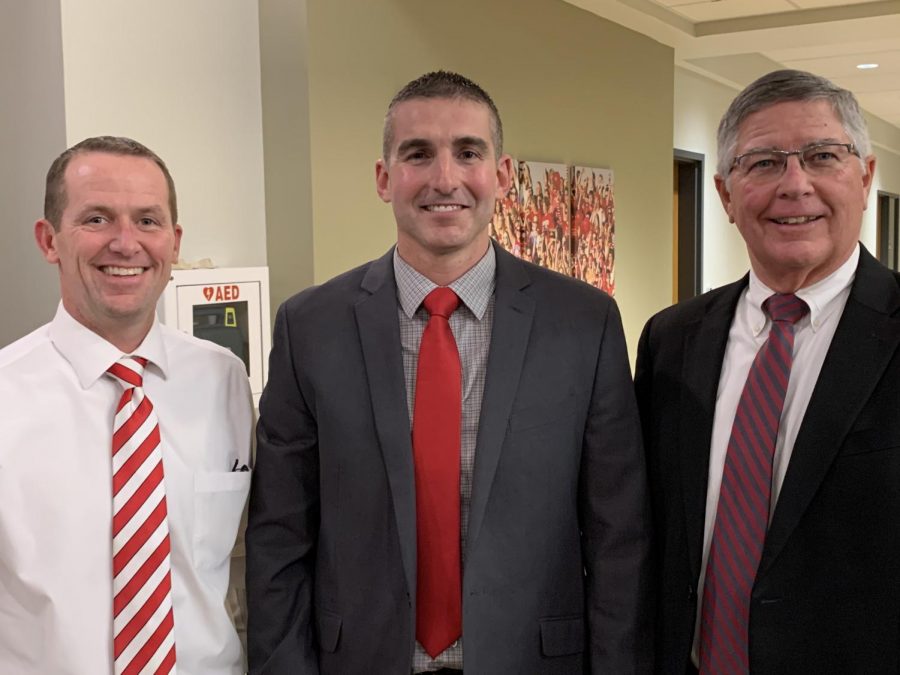 Meet Curt Funk, the newest member of the Tiger Family. Funk was approved as the new head football coach Wednesday evening at the school board meeting. Funk is coming from Mississinewa High School, where he has worked and developed his coaching skills for the past ten years.
"I have a lot of memories and relationships there that I am moving on from, but am never going to forget," said Funk.
According to Funk, he has always been intrigued by Fishers.
"I just think it's a community that has always taken pride in themselves in academics and athletics," Funk said. "I always kind of felt like it was one of those places I wanted to be at someday."
Funk's love for football started at a young age. His school did not have youth football, so he and his parents traveled 30 minutes to a nearby school that did have the sport.
"I fell in love from the first moment I put on the pads and started competing and playing with my friends," Frank said. "There's so much strategy behind the game and you know you're really just playing for your brother next to you and that's why you play the sport."
Funk's character and coaching style are both heavily centered around the relationships he builds with his athletes and what that does for a team.
"If there's one thing I want my players to know when they're done playing for me is that I care for them and that I am always going to be there for them," Funk said. "At the end of the day, that's what I want them to know. And if they know that, they'll care for each other and the wins will come."
Leave a Comment