Boston Marathon Bombing leads to fright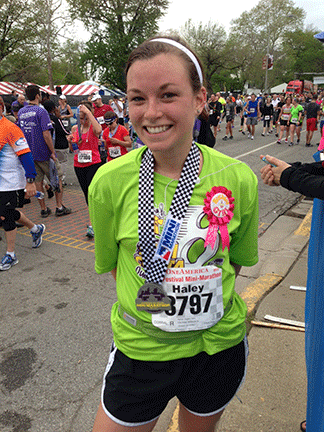 On April 15, two bombs struck near the finish line of the Boston Marathon. According to usnews.nbcnews.com, three people were killed, including an eight-year-old boy and at least 113 were injured.
For English teacher Haley Englert this tragic event hit close to home. Englert had several friends as well as 11 members from her Indy Runners Club running in this race.
"We were worried but luckily they all emailed and said that they were fine and nowhere near where it happened when it happened, which was good, but obviously it was still very devastating for all the people that were affected," Englert said.
After hearing about the bombing,Englert, also being a runner, was a little frightened to run in the Indy 500 Mini Marathon on May 4. She was later reassured after an email was issued out to all runners with safety guidelines.
After arriving for the race and seeing the amount of security at the races, Englert was not worried at all.
"We were a little nervous at first but when the email came out we felt a little better about it.
Going into it was a little scary because unfortunately people like to copy things like that and try them again. Thankfully nothing happened though," Englert Said.