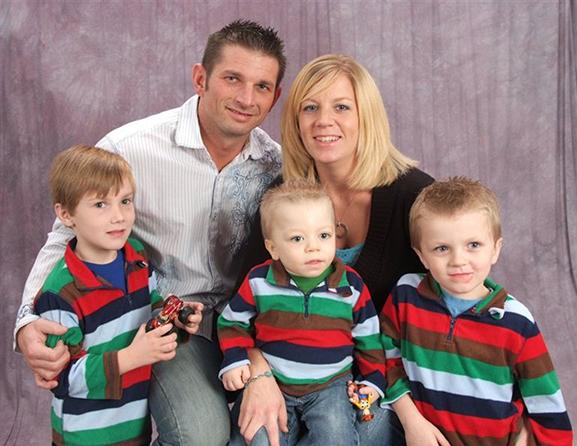 Following the blood drive here at FHS, the Lamberson family hosted a different blood drive in Castleton that they hoped many would attend in support of their son.Only expected to live 36 hours after he was born, elementary student Kane Lamberson has lived his life with a blood disorder known as congenital dyserythropoietic anemia type 1 (CDA 1).
Since he was born, Kane has had several blood transfusions due to the disease. CDA 1 is an extremely rare disorder characterized by ineffective erythropoiesis (the production of red blood cells) leading to anemia according to bloodjournal.hematologylibrary.org. Kane was admitted to the hospital several times for various procedures including a bone marrow biopsy and a liver biopsy.
Due to his struggle with the disorder and the number of blood transfusions he has received, Kane's family is now very supportive of blood drives because of the impact on their lives.
The Lambersons hosted a blood drive near Firestone Complete Auto care on May 5 from noon to five. The Lambersons have hosted other drives before with their church in Springfield, MO, but this was the first one they hosted in honor of Kane. Kane's mother, Liz Lamberson, expresses how happy it makes her to see people at the blood drives especially for her son.
"Grateful, thankful, blessed are only a few.  Every person that raises their sleeve and gives blood really is a hero. Their selfless act is saving someone's life, whether it is an elderly person, an accident victim, a cancer patient or someone with a blood disease (like Kane), they are saving the life of someone's baby," Liz said.