Teachers compete to 'survive' in FHS
"
"We like that people are getting excited about it and enjoying it and, at the same time, are getting into it and achieving our goal of building culture," Schooley said."
Displaying their high school bios outside their doors, the FHS staff has been challenging one another in a competition called Survivor run by social studies teacher Patrick Schooley, band director Dathan Echols, math teacher Sarah Snodgrass and librarian Renee Isom.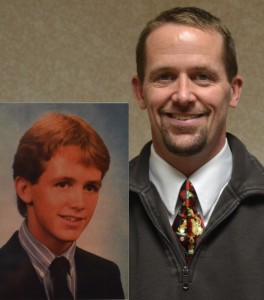 "Through the Celebrating All Tigers program (CAT), Mr. Urban talked to Mrs. Isom about a way that our group could also support this year's building goal of culture," Schooley said. "So we came up with the idea of Survivor as a way for teachers to get to know each other better outside of their departments and to demonstrate to students how important it is for us to build a common school culture."
Survivor was introduced to the FHS staff during the staff meeting in October. The teams were formed when the staff came into the meeting. When the faculty arrived, they were told to sit five at table, avoid sitting with people in the same department as yourself and to have mixed genders at each table.
Their first task was to create a team name as well as take a team picture. After the teams established the first task, they were to post their high school pictures out in front of the students. For bonus points, they could replicate their bios like they have posted outside of their doors as if they were in high school.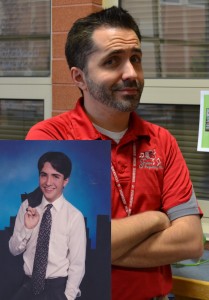 "We're going to win the whole thing. I don't know if anyone can compete," mass media andperforming arts teacher Jon Colby said displaying his confidence. "We already won the first competition for having the best team picture."
The staff will continue to get a new task each month and the team with the most points by the end of the year received various prizes.
"We like that people are getting excited about it and enjoying it and, at the same time, are getting into it and achieving our goal of building culture," Schooley said.