Lady Tigers win first sectional crown, fall in regionals
"
"These girls have played well together all season, and Kara really stepped up for us in this game," Brooks said."
With the sectional title on the line at North Central High School on Saturday, Feb. 15, the Lady Tigers captured their first ever sectional championship by defeating Westfield 46-34.
"It was such a great feeling to win our first sectional championship in my final year on the team. It was the next step toward our biggest goal," senior Natalie Brooks said.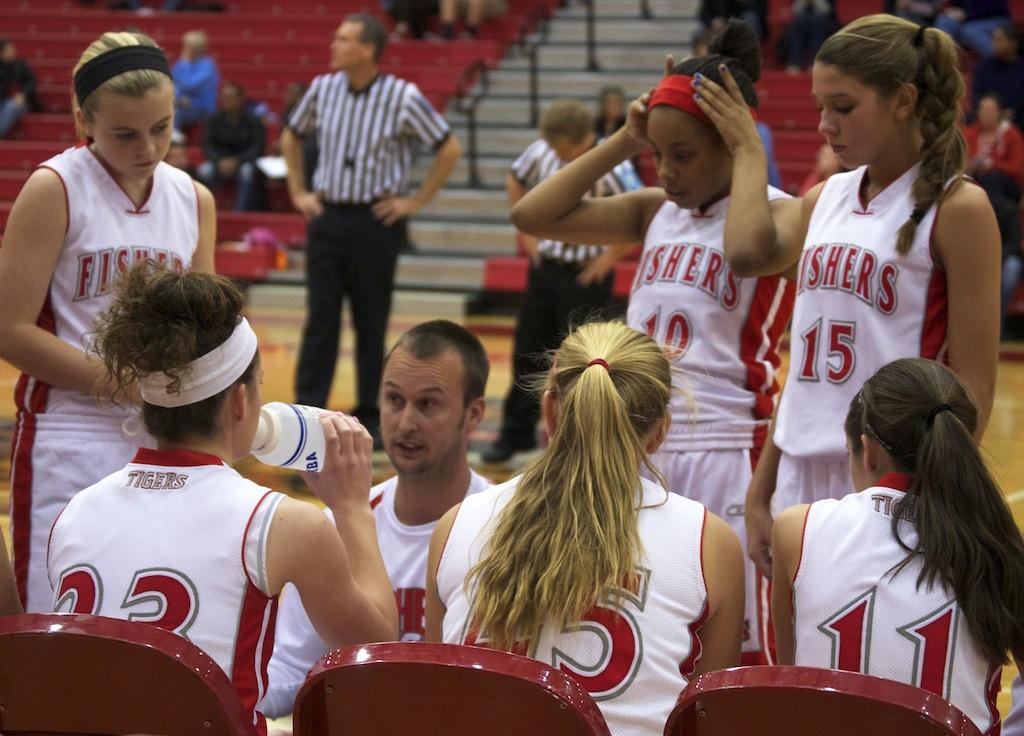 FHS was lead by sophomore Kara Gerka, who scored a team high 21 points, shooting seven of 11 for total field goals, two of three field goals behind the three point line, and a perfect three for three from the free throw line. Gerka also grabbed four rebounds and caused two blocked shots in the win.
Senior Alex Hochstedler put up 11 points and pulled down five rebounds. Junior Brooke Sugg had eight points, including two three pointers, while also having three assists and four rebounds.
"These girls have played well together all season, and Kara really stepped up for us in this game," Brooks said.
In the team's first trip to regionals, held in Kokomo, the Lady Tigers beat Homestead on Saturday, Feb. 22, by a score of 61-45. Later that night, however, FHS fell to Logansport by a score of 77-61.
The Lady Tigers ended the season with a record of 21 wins and five losses.