Success from the "Polar Plunge"
"
"It was really cold, but it was really fun so I'm happy I did it," senior Natalie Brooks said."
Raising money for the Indiana Special Olympics was the purpose of the Polar Plunge. The Polar Plunge took place on March 1 at the Eagle Creek Reservoir.
"Fishers Freezin' Tiger," the name of the FHS Polar Plunge team, raised a total of $9,500. They were only $500 away from the goal of $10,000. In the past six years that the school has done the polar plunge, they have raised a total of $40,000.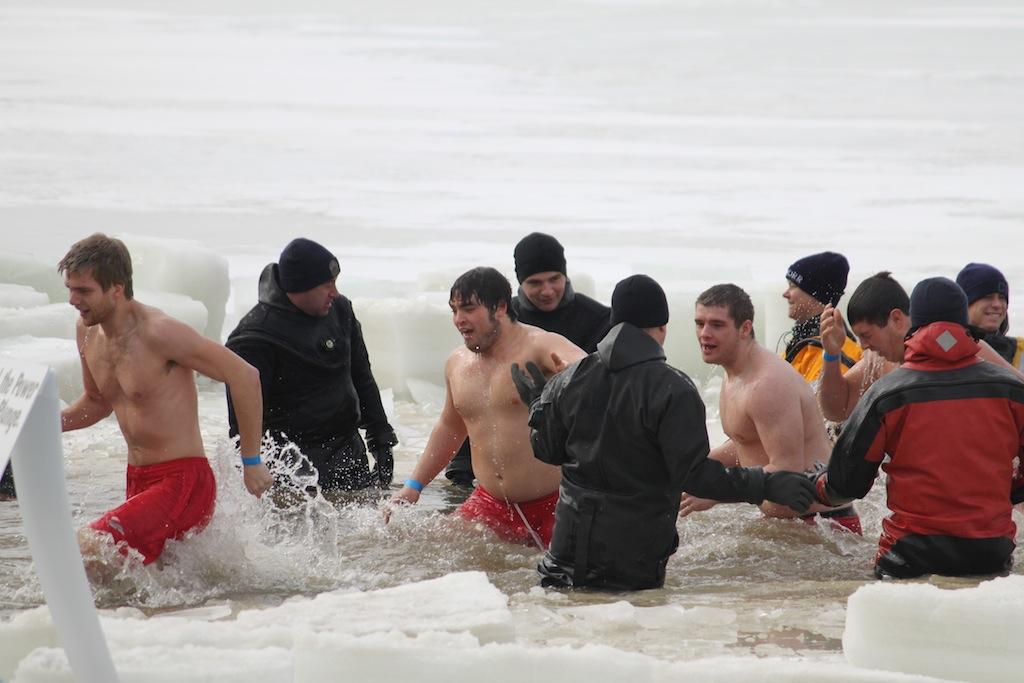 One of the biggest teams present at the polar plunge, FHS had about 40 students that participated in the event, and then four teachers and a college student. That made up about 45 plungers total.
"It was really cold, but it was really fun so I'm happy I did it," senior Natalie Brooks said.
Brooks participated for the first time at the polar plunge with her basketball team, and there were about six others from her team to represent.
"I knew the water was going to be cold, but after I could barely feel my toes," Brooks said. "It was the coldest thing for the rest of the day."
There was success from the FHS team at the Polar Plunge regarding the size, and $9,500 will go towards the Indiana Special Olympics because of the participants that plunged that day.