Student Actors Always Amaze in Almost, Maine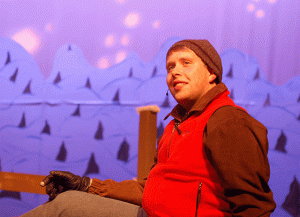 On May 2 and 3 the performing arts department put on the play "Almost,Maine."  It is nine separate love stories that all take place on the same Friday night in the same town of Almost, Maine. Each separate story uses comedy and symbolism to explain what love is. The love stories are also very diverse, ranging from a fighting married couple to two lumberjacks who fall in love.
The acting throughout the play was strong. All of the student actors played their characters believably. The sets were also exemplary and made the audience feel like they were in Almost, Maine.
Every issue with the play was out of the control of the actors and crew. The writing ranged from mediocre to laughable, and not in a good way. Such as during the opening part, where one character kissed the other for no reason; which may not sound like a problem, but this was a love story and having this happen completely out of left field felt cheap. Many of the lines felt too cheesy to have any real emotional impact and the play's jokes were cringe worthy, but the actors did their best in delivering them.
"I thought everything was very successful. We had a good crowd, sometimes the crowd for the spring play is smaller than for the musical but a lot of people really came out and supported us. The kids did a great job and we got all of the reactions from the crowd that we wanted," assistant director English teacher Paul Kennedy said.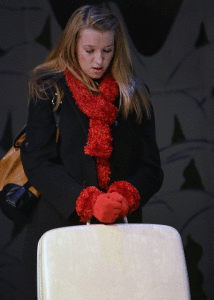 Even with bad writing, the performing arts departments version of "Almost,Maine," was a fun watch. The quality of the actors and sets turned a mediocre play into an excellent performance.