Emily Baumgartner- The first ever Battle of the Bands festival is set to take place on October 2nd. Interested musicians of any group or style are welcome to be a part of the show. This is an opportunity for musicians to not only get feedback on their own music, but to also give advice on the other performances as well. The club will raise money to fund this program by arranging sponsors to be on the t-shirt sold at the event.
"The idea came to me last year and I just got really excited about it. I told myself 'I had to turn this into something at Fishers High School.'" science teacher and club organizer Jennifer Tice said.
During the battle, each band will be critiqued by a panel of judges and their scores will be determined by a rubric. Any solo performers will open up for the bands before the competition begins.
Even though this event takes place in the fall, the club does not end there. Battle of the Bands will still meet throughout the year and will possibly travel to other shows to perform in front of audiences.
"The main goal this year is to have the club grow. I think it would be really cool if the local schools got involved for next year. We could all come together and have one big battle," Tice said.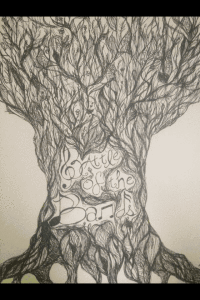 Students in this program will be able to work as a whole and grow as musicians, which is the overall purpose of the club.
The club meets every wednesday from 3 to 5 p.m. in room B119.