Show Choir Clinic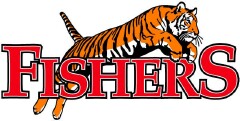 Jasmine Johnson- A day in the life of a show choir member includes learning songs, dancing and performing on stage. The roles were reversed however, and the students were given the opportunity to teach children from kindergarten to eighth grade a song and dance to perform. The show choir hosts a children's clinic every year to get children interested in joining choir.
Starting at 8 a.m., show choir members arrived at the school to help set up for the children's clinic. They moved the choir risers, set up name tags and went over the activities for the day. When the kids arrived at 9 a.m., the students collected their kids and started the day off with games. After games, the kids split up to learn a song and dance from the Disney movie Frozen.
"This was my fourth year of doing the show choir clinic, and it really helped that the kids knew Frozen, so they were all excited about learning it," said senior Tess Foulds.
During class, the show choirs had time to organize and work on their schedules for the clinic. In addition to the previous members of show choir, new members were also involved in the process. They had to learn how to collaborate with each other and work to create a lesson plan.
"This was my first year doing the clinic," said sophomore Maddie Kump, " I remember doing the clinics when I was younger. I like teaching the kids choreography and showing them how much fun performing can be."
At the end of the day, it was time for the kids to perform for their parents. The kids ran through the show one last time and then performed the Frozen medley.
"My favorite part was probably seeing my little sisters have a good time and spending time with all the kids," said Jacob Foy.