Homecoming week begins with dodge ball tournament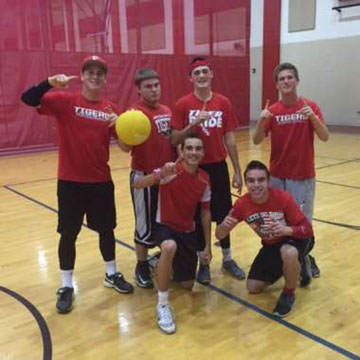 As homecoming week revs up, the annual dodge ball tournament is the first of many events that will be held in the auxiliary gym. Teams who have previously signed up to compete are arranged on a bracket and from there the teams compete against each other to determine a winner.
"I think it's because they [students] aren't allowed to play dodge ball in gym anymore," chemistry teacher, and facilitator of the tournament Lee Banitt said."It gives them an outlet to go play dodgeball and throw balls at their buddies," Banitt said.
Many students look forward to this event every year, especially those in dodgeball club.
"The laughter is crazy, everybody has fun. That's what it's all about," said junior Logan Weaver.
As a team captain, Weaver was in charge of putting together a team and turning in the form to compete.
"I hope we are going to take it all the way," said Weaver, "and that everyone else has fun out there."