Students prepare for homecoming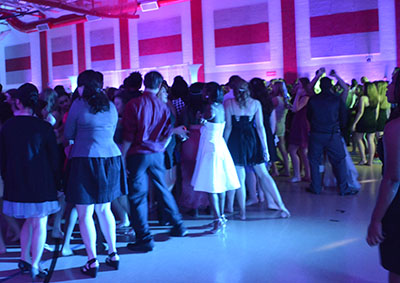 Homecoming week is an eventful week for students from spirit days, to games, and the homecoming dance.  
   The theme for this years homecoming dance is "Tigers Dominate the world".  The theme is to show how tigers are all over the world. That's why the hallways are decorated in different environments. 
   "Homecoming takes a lot of time and planning on part of the student government, but we love getting to plan it," junior class officer Erin Alberta said.
   Student government organizes homecoming's after school events, homecoming court nominations, posters, hallway decorations, and the homecoming pep rally.
   "The level of spirit this year, I think, has been the best of all three homecoming weeks I've seen so far. It's really awesome to see people get excited about homecoming," Alberta said.
   Homecoming is Sat. Sept. 26 from 8 p.m.to 11 p.m in the Aux gym. Students must bring their ID and ticket and must be dressed in semi-formal attire to attend the dance. Other requirements can be found in this FAQ.