Bringing back the joy of books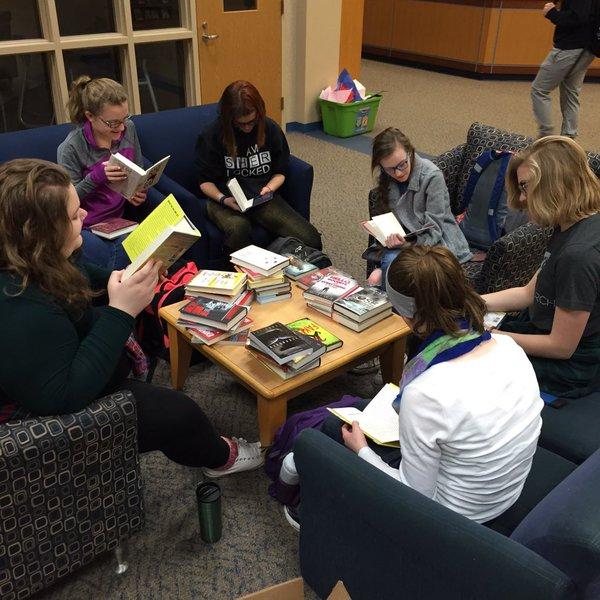 Some people read because they are told to do it but others simply enjoy it. The literature club or also called the book club is a group of students who look forward reading and discuss about books. The club has been at the school for a bit more than three years and it is composed of six people.
"Bring the joy back to reading and sharing with people," Librarian Renee Isom said. "In high school so often you have to read as a requirement and is kind of nice to be able to do your own reading by choice."
During meetings the literature club often just read but they also hangout with people with similar reading taste. They also try to promote the free reading by hang posts. Usually every other meeting students get to bring news possible book story to discuss it with the club.
"Sometimes you learn about new things by talking to other people who have enjoyed other books," Isom said.
For further information students might contact Isom at media center. Next meeting is on Feb. 2 from 6:50 to 7:30 in media center.