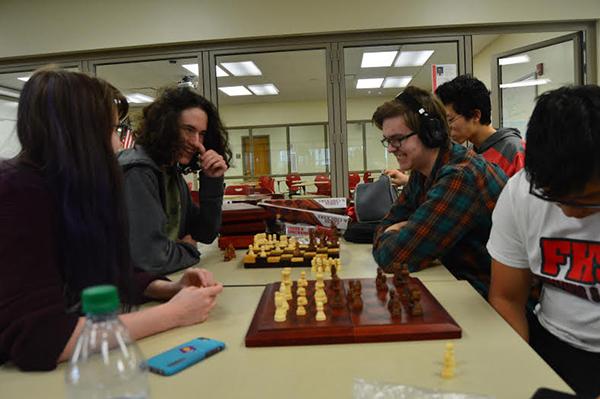 Chess, a two-player board with a gameboard of 64 squares arranged in an eight-by-eight grid. Chess is played by millions of people worldwide, both amateurs and professionals as Encyclopedia stated.
At school the Chess Club was originated introduced in 2014 by sophomore Noah Brandt who had Chess Club at his Junior High. The club consist of 15 members, all of them with varies with different knowledge about the game. Ryan Duffy a mathematics teacher and sponsor of the club stated that skilled students usually coach the unskilled ones with the rules of the game and how to play it.
"We have people who are expert chess players who like to come and just play with each other. We also got some brand new chess players so we have the experienced people helping them. More than anything it's just a chance to get together after school and socialize in a productive and fun way," Duffy said.
On Feb. 12 the Chess Club had a competition against Fishers Junior High.
"Nothing serious [competition], they have a chess club there and it's just a fun way for the kids to get together and play with each other," Duffy said.
Duffy have announced that the club is not looking forward switching from club to an official team.
"No [go from club to team], we are not about competing regularly and trying to win, it's just more for a chance for people to have fun. We have friendly little competitions but the whole point of the club is not to win and take it serious," Duffy said.
Meetings are every Wed. after school in room H230 and no fees are included. For further information about the club students may contact Duffy at [email protected] or stop by room H230.
For more information on the benefits for playing chess may be found here!