Softball defeats Mount Vernon 2-0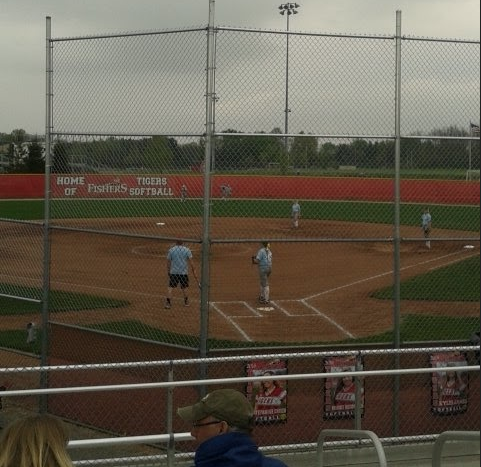 After the possible severe weather passed over Fishers, the Tigers hosted the Mount Vernon Marauders on Thursday, April 28.
Senior pitcher Stephanie Green took the mound and dominated throughout the game.
"Both Stephanie and Gabbi [Schnaiter] have been pitching well and we have been playing good defense behind them. Having confidence in not only your ability as a pitcher but also your defense is a tremendous boost when you step into the circle to pitch," head coach Aaron Woosley said.
The Tigers got some run support early on, scoring two runs in the opening inning. That is all they needed, as Green gave up just one hit throughout her seven-inning, complete game shut out.
Green carried out a perfect game until the top of the fourth inning, when Mt. Vernon junior Macie Dungan got the team's only hit of the night.
Something clear while watching the team is their chemistry and bond on the field, something Woosley mentioned earlier in the season.
"Team chemistry is extremely important. If they are having fun and get along, players put in more work, they listen to the coaches, they try harder, they develop trust on the field. It becomes contagious," Woosley said.
The Tigers won, 2-0.