Over 60 car break-ins reported in Fishers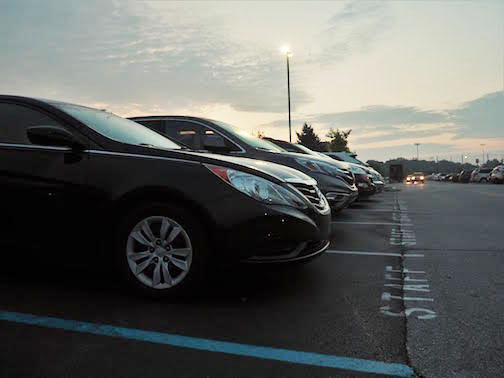 The Hamilton County Sheriff's Department is currently investigating a string of car break-ins. These break-ins may be connected to a major home invasion on the 13700 block of Brooks School Road in Fishers that occurred over the weekend. Over 60 car break-ins have been reported since Friday, Sept. 19 in Fishers, with the most severe cases occurring over the weekend.
"I want to know what the high school is doing to prevent people from breaking into the hundreds of cars in the parking lot, including my own," senior Reid Herndon said. "I had no idea about the break-ins, but I definitely will make sure my car is locked at all times now".
The Fishers Police Department reported that the most recent cases happened in the neighborhoods of Limestone Springs, Marilyn Road and White River Park at Eller Road. FPD also reported that many of the cars broken into either had their windows shattered or their doors were left unlocked.
To inform citizens on how to protect their vehicles, FPD uses a "Lock it, Hide it, Keep it" brochure. The brochure urges citizens to park near street lights, avoid keeping valuables in plain sight and to remove keys and garage door openers from the vehicle when parked. FPD Sergeant Troy Fettinger is asking citizens to report any suspicious activity in order to not become a victim.
"We believe the break-ins are connected to the same person or group of persons that are possibly the same that are breaking into vehicles in other counties as well," Fettinger said. "Extra patrols have been put in place in an attempt to catch the suspect(s), we also ask that everyone be aware of their surroundings and if someone or something seems out of the ordinary to call immediately. Other things are being done but cannot be disclosed."
Over the weekend on the 13700 block of Brooks School Road, the worst reported break-in took place. Startling video footage caught by the homeowners security system shows the suspect breaking into her vehicle and eventually obtaining a key to her shed. The suspect of the break-in escaped with a backpack full of items, as well as several shotguns and long guns without waking or alarming a soul. The homeowner slept through the entire thing and woke up to remnants of her belongings surrounding her cars. Fishers Police are urging any one who may have information regarding the suspect to call their anonymous tip line.