Earth Day unites students to make a difference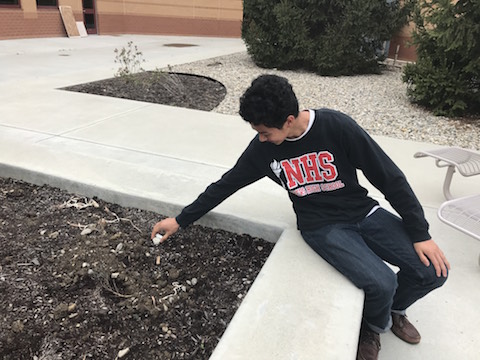 On April 22, 1970 the first Earth Day was celebrated after United States Senator Gaylord Nelson founded the celebration. According to earthday.org over 20 million people will take to the streets to celebrate Earth Day this year.
The holiday was made to celebrate the Earth with activities that focus on environmental issues that the world is currently facing.
Due to the upcoming holiday, the Earth Club has been trying to spread awareness. One of their projects is to implement plastic recycling in the school. All members of the club passed around a petition to get people to support the need to make plastic recycling happen.
"We really want to have a recycling program here because so many kids use plastic bottles throughout the day. It is very easy to conveniently throw them in a recycling bin if it is accessible. It's small efforts that help conserve the environment and energy that make a big difference," junior Earth Club member Ella Schnefke said.
According to doyoga.com there are multiple ways to celebrate Earth Day like practicing yoga outside, planting, recycling and more.
Earth Day is to demonstrate support for environmental protection. Over 193 countries will be celebrating the holiday this Saturday.
"Earth Day is so important because we get to celebrate the one thing everyone has in common and that is we all live on this Earth. Our world is such a beautiful place and celebrating it only seems appropriate," Schnefke said.
For more information on Earth Day visit earthday.org.