Entrepreneurship Club helps young students communicate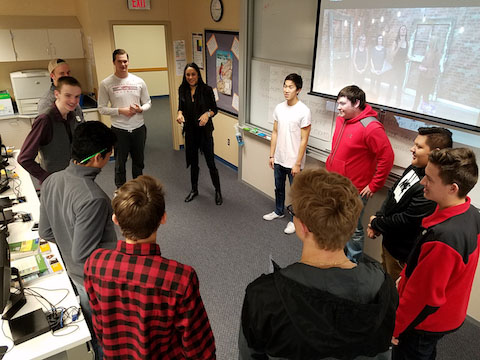 By cultivating the minds of students to lead, communicating and guiding others within the high school environment, students can gain the skills and understanding of how to lead a business, according to Entrepreneurship club president and senior Phil Tran.
The club's meetings consist of mostly presentations from CEOs of both local start up companies and larger corporations. Some of the topics of discussion include how their business was started, what mistakes they have made, and any advice they have for aspiring entrepreneurs.
"We also competed in a $10,000 business plan competition, went on a field trip to Start Up StoryTellers at Taylor University, and assisted as judges at Sand Creek Intermediate's Shark Tank business plan competition," Tran said.
Because this has been the first year of the clubs existence, there are many plans for improvement next year. One of these involves partnering with MIT to allow members even greater opportunities in the business world.
"This club has allowed our members and I to understand what starting and operating a business is truly like from the perspective of CEOs rather than a textbook," Tran said. "I feel like I am going into college with a substantial head start and understanding of business and entrepreneurship. The relationships that I've built with Griffin, Bankert, and Loser has made me a more professional communicator and leader."