Demon House documentary spooks Indiana locals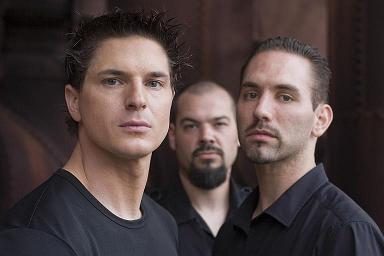 On March 16th, paranormal and demonologist Zak Bagans released a documentary on a house in Gary, Indiana known as the Demon House. Upon watching this film was opened with a warning:
"View at your own risk. Demonologist suggests that demons have the ability to pass through electric streams. You have been warned."
After that, I began to lose my skeptics and felt this nervous feeling while watching.
The documentary follows up on a report that happened four years ago, where Latoya Ammons' claims that she and her three children had been possessed by demons.
Zak Bagans investigates by calling people who have lived at the house before, was at the house during the first investigation, and even were related to Latoya since she did not want to go back to the house. A few days after those who entered the house were affected mysteriously. A local police officer had crashed his car, leading him to the hospital as well as a man who investigated the levels on the magnetic field of the house who also ended up in the hospital with mysterious organ failure.
Once the investigation was over, Zak Bagans demolished the house because after boarding up the house and spending the night there he experienced his most "terrifying encounter." Before Bagans investigated he was warned by a friend that he would  encounter a "12-foot guardian." That friend just happened to die days later of unknown causes. Bagans was even affected, after seeing the alleged demon he claimed to have severe pains in his eyes. He was diagnosed with strabismus, where the eyes become crossed and need to be treated. Bagans now has to wear special glasses and take certain medication.
I researched this house myself and found that a local medium claimed that there were over 200 demons and a 12-foot guardian haunting that house. To be honest, I believe in ghosts and demons. I do not recommend watching the documentary because I have had terrifying nightmares of someone hurting me or a family member. All I say is view at your own risk.