Dance Explosion Club offers lighter alternative to competitive dance
Dancers of all experience join the Fishers Dance Explosion club for a fun, non-competitive activity to enjoy after school. The club currently holds 21 members, and practices in the black box theater on Wednesdays.
Compared to the Fishers Dance Fusion club that does dance competitively, this team is more lenient and allows students to have more freedom in what they want to do. The students can dance in a style of their choice and help incorporate that into a whole performance.
Explosion also takes up less time than Fusion, which accommodates students who are busy with other activities.
"This is a place where students can dance and just have fun and there isn't a lot of pressure," sophomore club officer Morgan Joiner said.
Explosion has a total of four performances during the school year. They perform during the Christmas time, the African heritage festival, during the springtime and at one pep rally.
Last year, Explosion took a major step performed at the Riley Dance Marathon pep rally. The explosion dance team were only doing recitals at the time.
"We want this club to count as a school team, so it can count as a credit for PE," sophomore Paris Webster said. "We want this to be like Fusion, but better."
Leave a Comment
About the Contributor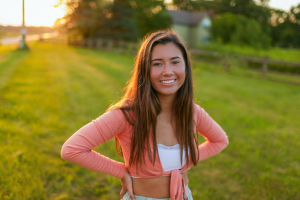 Rebekah Schultz, Arts & Cultures Editor
Rebekah Shultz is a senior at Fishers High School. She enjoys baking, hanging with friends, and reading a good book. Her favorite subjects are English...