MealViewer App supplies dietary information
Allergies, dietary concerns and pickiness are all obstacles faced by students as they try to determine what to eat at lunch on a daily basis. The MealViewer app, however, may provide help for students.
Andria Ray, Director of Nutrition and Food Services for Hamilton Southeastern Schools, sent out a message to parents as the new semester began to inform on the purpose of the app.
"We are always looking for fresh ideas that help keep our district current with national food service trends," Ray said. "This app helps us achieve a better way to communicate menu options to students and parents."
The app contains many functions that Ray believes will be beneficial for students and parents.
"It puts parents and students in the driver's seat in regards to making their own menu choices," Ray said.
"The major functions include food allergen and nutritional information. Students will have options to select a certain food allergen and the app will show them which foods contain those allergens so they know which menu options are safest for them."
The app is not just limited to allergen information. It also helps people with other various health concerns.
"There is nutritional information, such as calories, as well as macronutrients and some vitamins," Ray said. "This will help students or staff who are diabetic so they can accurately count carbohydrates as well as those watching calorie or macronutrient intakes."
Since this is a new addition to lunches in the HSE district, many students have not had the opportunity to learn about the app yet.
"I know personally that I don't have any dietary restrictions," junior Ashley Culbertson said. "However, I have friends who do for religious or health reasons and have accidentally eaten food that they would not have because they didn't know what was in a food item."
MealViewer is available for download in the app store. Ray hopes students and parents will check out this app to improve their overall health and confidence in their food choices.
"Overall, I want students to be empowered to make better, more informed menu choices," Ray said. "This has been an idea I've had hopes of implementing for a while now. It took a while to find the best platform that fit our district. We feel we've found it with MealViewer."
Leave a Comment
About the Contributor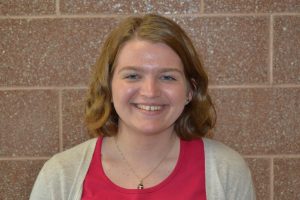 Ellie Albin, Editor-in-Chief
Ellie Albin is editor-in-chief and a senior. She loves blue raspberry Jolly Ranchers, reading, and history.