Fishers junior makes waves at Olympic Trials, FINA World Cup
     Junior Josephine (JoJo) Ramey was only 14 when she first qualified for the Olympic Trials in December 2019. She was the youngest person to qualify for the Trials at that point.
     "I was super happy when I qualified, but I knew that wasn't the peak of my success." Ramey said. "I still had to train hard to prove that I can race with the bigger names on the biggest stage. It truly was one of the highlights of my career and was definitely a big stepping stone."
     Ramey started swimming when she was only 5 years old in Cincinnati, Ohio in 2010. She moved to Fishers in 2012, and started swimming for FAST when she was 7. 
     "I was actually never a backstroker until I was around 12," Ramey said. "I broke my arm and finger so I couldn't really do the other strokes so I started doing backstroke."
     According to Joseph Keller, head coach of the swimming and diving team, Ramey started training and competing at the level of a high school senior when she was in eighth grade.
     "I really saw the difference in my career when I started as an eighth grader working with the high school team and coaches," Ramey said. "I started seeing dramatic improvements in my times."
     When she qualified for the Olympic Trials during Winter Junior Nationals at Georgia Tech, Ramey was a freshman in high school.
     "We thought we had some type of a chance to get it, but that wasn't necessarily the goal at that point," Keller said. "We were getting in a long course swim, and then she did it [qualified], and it was like, all right, that's pretty cool. It was a time trial and there was hardly anybody there, so it was hard to get super excited about it"
     Keller has coached Ramey for the past four years. He has noticed her confidence growing in the past six months, which inspired additional athletic growth.
     "I started growing most when I decided to 'do me' and not care what others think," Ramey said. "At this level, you have to sacrifice what other teens are doing, but I realized that it pays off and is so worth it."
     Ramey recently competed in two meets – one in Berlin, Germany, and the other in Budapest, Hungary –  for the International Swimming Federation (FINA) World Cup for the US National Junior Team.
     "The last thing I heard before they started us was 'USA'," Ramey said. "It really reminded me of who I was, and what I was representing. The culture on Team USA is truly unique."
     Ramey won silver in the 200-meter backstroke at both meets. Her 2:04.41 time in Germany is ranked 13th internationally this year.
     "I was sandwiched between girls who won medals at the Olympics, so it was really exciting when I beat one of them," Ramey said.
     At only 16 years old, Ramey still has most of her life and her career ahead of her.
     "I am going to continue swimming at the collegiate level and will hopefully swim professionally at some point," Ramey said. "My biggest goal right now is to train for the Olympics in 2024." 
Leave a Comment
About the Contributor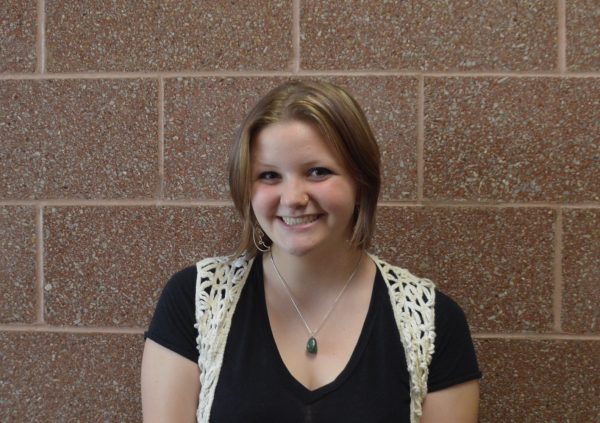 Emerson Elledge, Copy and Visual Editor
Emerson Elledge is a senior. She spends far too much time on her IB classes and wears too much jewelry. Her hobbies include studying philosophy, writing...