Space for new sounds
     Fishers High School is well known for the music its students create, with its marching band competing on multiple levels against schools near and far, as well as concert bands and orchestras showing off what they have worked on in ISSMA contests and public performances.  Also existing within the building are students whose passion for music is something they approach differently, for some like sophomore Isaiah Webb music is a career plan, for others, it is what keeps them awake during a test or something they get into on the weekends. Whichever it is Webb and junior Malachi Johnson have co-founded a club with the intention to provide a space for music lovers to show up and create.
     "The purpose is to get and allow people that make music and/or are music producers as well as me and Malachi to come together and do what we love," Webb said. 
     Beyond a space, for musical minds to interact, Webb wanted this club to serve as a branch to possibly lead to or show his fellow creator something that is out of their comfort zone or range.
     "I wanted others to see and experience other genres within music," Webb said. "I wanted to start a club of people who all do the same thing, even if it is in different ways with different tools."
     Johnson has similar ideas as his counterpart, saying that he envisions the club as a space to teach people how to make music, write song lyrics and learn a little history of their genre.
     "I hope people in the club learn to enjoy music as much as I do and that all genres of music have something to something to say," Johnson said.
     Webb is adamant that this club can be an inclusive space for people wanting to share and continue creating music of any kind.
     "We are looking for anyone who likes music," he said. "It doesn't matter if you are not a producer and you just play music, it does not matter if you just piece music together, only score music; you can be a part of Music Production Club."
     This factor of inclusivity was another driving factor for the club's creation within the school.
     "If I were to keep this as something I do with my friends, it would not be a club," Webb said. "We cannot include and exclude people because of whether or not they're our friends, that's why we brought it to school. We are also searching for variety in genre and sound, orchestral, EDM, Hip-hop, Rap Blues, Jazz, anything and everything."
     As of late the club has done little as far as club promotion, but has started y creating and posting flyers around the building. Nonetheless, Webb is hopeful that the club can use time during employability class periods to formally put the word out to peers. 
     Both founders see music as an escape and hope to provide that same feeling to their fellow artists and listeners.
     "Music is my happy place," Johnson said.
     Webb looks to his childhood to help him describe his love for music. 
     "I am thankful for music," Webb said. "Music was the first thing I fell in love with as a kid, I still have an absolute love for music and I'm glad It is something we can spread." 
Leave a Comment
About the Contributor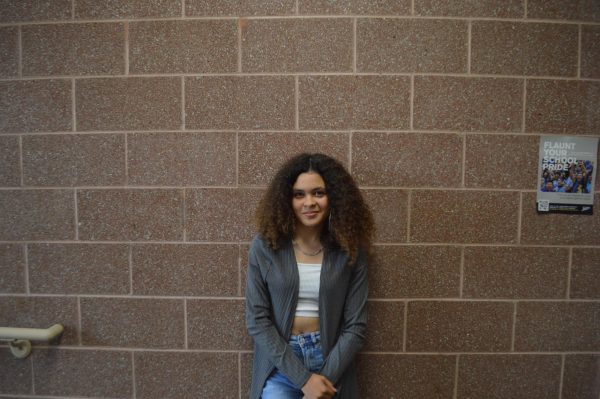 Katrell Readus, Opinion Editor
Katrell is a senior at FHS. They are an overthinker who enjoys listening to music and writing poetry when they are not too focused on their upcoming article.