Students share Spotify Wrapped
     On Wednesday, Spotify released their yearly Spotify Wrapped, which summarizes a users year on the app. It shows data relating to the amount of music listened to, the most listened artists of the users and the users most listened to song of the year. This has been the fifth year in a row that Spotify has released Wrapped. 
     "It's a really interesting feature," Senior Levi Shafer said. "It allows users to see how they've changed over the years." 
     Wrapped also has a built-in feature allowing users to share their results on social media platforms ranging from Instagram to Snapchat. 
     "I love how pretty much everyone is sharing their Wrapped," senior Wesley Schuh said. "It shows me who I should avoid." 
     Users often feel that the results of their Wrapped are accurate to them and are happy with the results. 
     "(My Wrapped) was pretty accurate, however it normally has one thing wrong for one reason or another," Shafer said. 
     Other users are far less pleased with their results. 
     "I'm not happy with my results because it doesn't count November, so my results aren't really accurate," Schuh said. "However, it brought me back to songs I listened to frequently at the beginning of the year, which were nice to revisit." 
     Wrapped has also brought a tradition of many users intentionally listening to different, or their favorite artists, more to change their results or to get a higher percentage in the top listeners of their favorite artists. 
     "I was in the top 0.5% of Taylor Swift listeners for the fourth consecutive year," Schuh said. "I'm aiming for top 0.05% next year." 
Leave a Comment
About the Contributor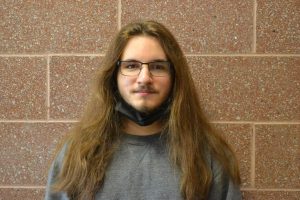 Ben Grantonic, Reporter
Ben Grantonic is a reporter for N the Red. He enjoys history, cooking, and writing.