Students comment on differences between Fishers, old hometowns
     The great melting pot nickname, widely used for the United States, highlights the challenges of adjusting to life in different parts of the country. Differences in things like language, shops, restaurants and holidays create unique experiences in different parts of the country.
     Students at FHS who have recently moved from another part of the country deal with this, and have to adjust to high school, as well as Fishers, in general. New friends and places create contrast from the lives they have lived in other parts of the country.
     Sophomore Anna Jensen lived in Greensboro, NC before moving in 2015 when she was nine.
     "I feel like the culture is really different," Jensen said. "Everyone has that southern comfort and friendship."
     Different locations present contrasts in the way people speak. This is called regional dialect, and it happens in all languages.
     Freshman Zeva Krizek used to live in Covington, LA which is just north of New Orleans.
     "We say y'all more than anybody here," freshman Zeva Krizek said. "It is more than just slang, it is the way you talk and express yourself. People talk with bigger expression."
     These accents, which tend to draw out syllables, are very different from the typical midwestern accent you hear around Fishers. 
     "People have that southern drawl when they speak, its a lot more prominent in some people than others," Jensen said. "A lot of the time, it's the stereotypical southern accent or Appalachian accent."
     Differences can also be seen in things like fast-food places and restaurants. Here, we have local boutiques and smaller chains like Handel's Homemade Ice Cream and Greek's Pizzeria.
     "There is a diner called Liz's, and it is my favorite food ever," Krizek said. "It could be something so simple as french fries, and it is much better than anywhere else. Liz, the owner of the restaurant, is always there and knows everybody."
     Small diners and bigger fast-food chains that are only in specific areas can remind people of home.
     "I really like Bojangles and it's something I have to get whenever I go home," Jensen said. "I have a lot of memories of that place, and the food is also really good. I usually get a sausage biscuit; it's a lot better than McDonald's."
     While food is a good reminder of home, things like boutiques can also change significantly when moving across the country.
     "One of my favorite stores that we don't have here because it is specific to Louisiana is called Fleurty Girl," Krizek said. "It is a small boutique and it is where I got my favorite necklace."
     While businesses can be unique to larger areas, even crossing states, things like big events and celebrations tend to be much more centralized. In Indiana, for example, we have things like the Indy 500 and Christmas Nights of Lights.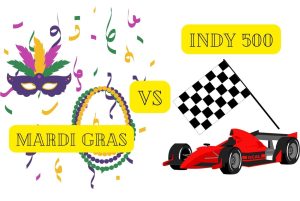 "We had Mardi Gras, which is a celebration before Lent," Krizek said. "It has become more family-friendly over the years and we celebrate all different types of cultures, ethnicities, genders and identities. It is a huge party that you'll see going down the street."
     Despite Mardi Gras being a widely known event that many people know about and attend, it is more personal when your friends and neighbors are participating.
     "When I go, I would travel from Covington to New Orleans, and the big parades would go on there," Krizek said. "In Covington, some neighborhoods would have parades where you decorate your truck and ride while throwing things out of it."
     Many students at our school were not born in Fishers and go through similar experiences in adjusting. All of these different backgrounds and experiences give our school a unique and diverse culture.
Leave a Comment
About the Contributor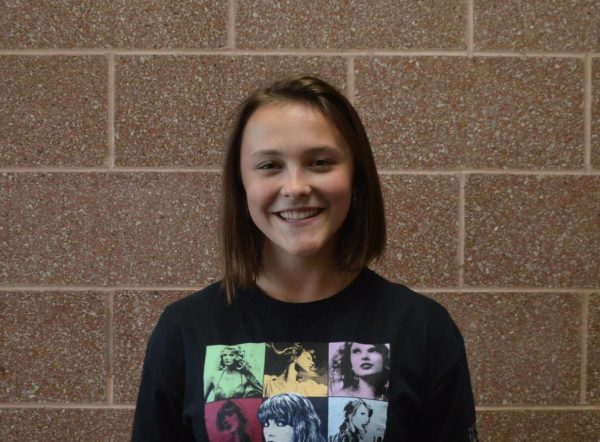 Madelyn Lerew, Online Editor
Madelyn Lerew is a senior at Fishers High School. She is a drum major for the marching band and enjoys hanging out with her friends.