Things to do for fall break
What to do when you stay home for your time off.
   Fall Break is a time for students to have a break during the first semester of the school year. Some have plan to go out of the state, but others to stay in the state of Indiana.
   "I always love to go to the apple orchard and pick apples and go on hayrides with friends," senior Rachelle Elliot said.
   With Fall Break being around the time of halloween, there are also spooky themed events going on.
   "I personally love going to Indy Scream park every year," Freshman Lexi David said. "Richy woods is also really beautiful this time of year for a hike."
   There are some other activities that people like to do that are not fall themed during the break.
   "I love to go to TopGolf or The Escape Room," Elliot said.
   People also love to do fall themed activities during their fall break, and here is what they like to do.
   "I love carving pumpkins for Halloween," said David.
   During this time, all kinds of different food and drinks come around because of the season that we are in.
   "[My favorite fall food and drink is] Pumpkin Bread and Apple Cider." Elliot said.
Leave a Comment
About the Contributor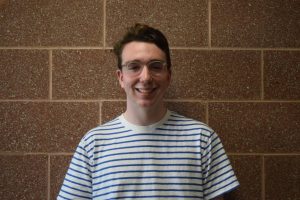 Ellie Payne, Reporter
Lizzie is a senior in a high school. She likes to paint, draw, write and play videogames. She enjoys traveling places.