FHS Jazz band placed first out of eighteen in band competition
Extensive practice helped the bands achieve goals in annual Purdue festival
    On Jan. 21, FHS's advanced jazz ensemble one and second jazz ensemble attended the 33rd annual Purdue Jazz Festival. 
    "It's an established festival," band director Elijah Gardner said. "There's gonna be a lot of big schools there, not just from Indiana. It'll be [the] whole Midwest participating."
    At the festival, middle school and high school jazz bands from across the midwest met to compete against other schools in front of a panel of judges. Also serving as a clinic, after they were scored, bands were able to meet with a clinician to give them tips on sounding better for the future.
    "I think the most exciting part is that they get to play the music in front of judges, and also get to hear a professional jazz band play," Gardner said. 
    Featured at the festival were artists such as Jones, Wycliffe Gordon, Erica von Kleist and Tito Carrillo, according to the Purdue University website. Gardner believes this aspect to be important, as students were able to learn from professionals in addition to playing. 
    "We practice very hard every day, and try hard to get better every rehearsal," junior advanced jazz ensemble member Ethan Guthrie said. 
    During rehearsal, the advanced jazz ensemble compiled three pieces to perform at the festival. This included an arrangement of 'Brazil' with a three-minute saxophone solo, a rock ballad with a trombone solo, and an arrangement of 'Blackbird' by the Beatles with a trumpet solo.
    Guthrie believes that by performing these pieces, they challenge and push band members to their full potential. Showing the hard work the second jazz ensemble put into preparing the pieces, they placed first out of the 18 bands who performed in the Union Ballroom.
    "Hearing a professional jazz band play, we learn something. It's also a listening experience to be like, how do the pros do it," Gardner said.
Leave a Comment
About the Contributor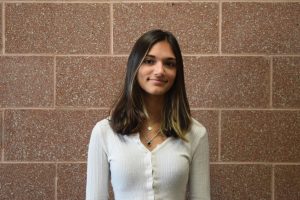 Ameera Tai, Reporter
Ameera is a junior at FHS. She enjoys reading, photography, and listening to music.