Girl power
The WNBA is entering uncharted territory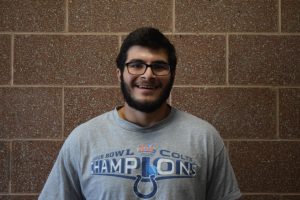 More stories from David Jacobs
    The 2022 Women's National Basketball Association (WNBA) resulted in the league gaining a record-breaking amount of popularity. According to JustWomenSports, the Seattle Storm vs Las Vegas Aces game had the highest peak viewership since 2008 at 1.1 million and the average viewership ESPN viewership of 372,000 was also the highest since 2008. This year, however, those numbers will continue to climb as two of the most decorated players in WNBA history, free agents Breanna Stewart and Candace Parker, took the opportunity to form super teams on each coast. Among this pair, there are a combined 15 all-WNBA selections, four championships and three Most Valuable Player (MVP) awards. Parker will be joining two-time champion Alysha Clark as they take their talents to the reigning champs, the Las Vegas Aces. According to BasketballReference, Parker and Clark are joining a core group that consists of four players averaging more than 13 points a night which includes the 2021 sixth woman of the year and 2022 all WNBA forward, Kelsey Plum, the reigning league most valuable player (MVP) and defensive player of the year, A'ja Wilson, the reigning most improved player, Jackie Young and reigning finals MVP, Chelsea Gray. Stewart, on the other hand, is joining fellow former MVP, Jonquel Jones and four-time all star Courtney Vandersloot as they take their skillset to a rebuilding New York Liberty team. The Liberty started the year 9-17 before winning seven of their last 10 to make the playoffs. Stewart, Vandersloot and Jones will be joining a core of 2022 all WNBA forward, Sabrina Ionescu, 2019 defensive player of the year, Natasha Howard and 2020 most improved player, Betnijah Laney, who missed the majority of last season with a meniscus injury. 
    Basketball as a whole is no stranger to the formation of super teams. The National Basketball Association (NBA) has been forming super teams for decades, dating back to the 1950s-60s Boston Celtics that had hall of famers Tom Heinstohn, Sam Jones, John Havlicek, Bob Cousy and Bill Russell helping them win 11 championships in 13 years. More recently, the NBA has seen the 2010-14 Miami Heat consisting of future hall of famers LeBron James, Dwyane Wade and current hall of famer Chris Bosh and the 2016-19 Warriors consisting of future hall of famers Steph Curry, Klay Thompson, Draymond Green and Kevin Durant. 
    According to HerHoopsStats, one main reason for the WNBA to just now be entering the super team realm is the new Collective Bargaining Agreement (CBA) that was formed in 2020. Under the new CBA, it increased players' salaries and team cap space. For this upcoming season, the max cap was placed at $1,420,500, a $120,000 increase from 2020, which is about the cap space needed to sign a top-tier player like Parker or Stewart. 
    So, with these super teams forming, who will be able to stop them? The short answer is just about nobody, but if I had to choose one team to keep an eye on it would be the Washington Mystics. Although the Mystics will say goodbye to Clark as she joins Parker in Vegas, the Mystics still have a good core with WNBA great Elena Delle Donne, two-time all-star Ariel Atkins and bring in free agent signee Brittney Sykes. Spending the last few seasons with the Los Angeles Sparks, Sykes has become one of the best defenders in the league, as she has averaged just about two steals a game over her last two seasons. The Mystics also return WNBA All-Rookie team member, Shakira Austin, who averaged nine points and seven rebounds in her 32 starts on the season. Prior to being drafted third overall in last year's draft, Austin was a high school All-American and averaged an impressive 17 points, nine rebounds and two blocks over her last two seasons at Ole Miss University. Now I am not saying this Mystics team will be able to compete with the Aces and Liberty but do not be surprised if either team loses a game to this squad throughout the season. 
    The WNBA is in uncharted territory in terms of acceptance, popularity and competitive nature. According to WNBA.com, the league has seen plenty of dynasties such as the 1997-2000 Houston Comets, the 2001-2003 Los Angeles Sparks, the 2006-08 Detroit Shock and the 2011-17 Minnesota Lynx. But, a genuine super team has never quite happened like it is this upcoming season with the Liberty and Aces. These super teams will be able to increase the WNBA popularity and acceptance by having better teams, which means better highlights, which means better national media coverage and a well-deserved pay raise for all of these world-class athletes.
Leave a Comment
About the Contributor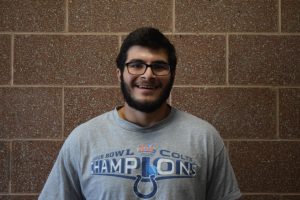 David Jacobs, Reporter
David Jacobs is a senior at Fishers High School and is a reporter for the Tiger Times. He plays football and throws shot put/discus for track.