One game lost another game won
The freshman boys team wins HCC first-round game
    On Feb. 16 the freshman boy's basketball team competed against the Noblesville Millers at home for the Hoosier Crossroad Conference first-round game. If they won, they would continue on. If they lost, the season would end for the team.
    "The one thing that made me excited for the game is knowing that it could be our last," freshman Torey Breland said.
    They played Noblesville earlier in the season and unfortunately lost. Since this game could have been the last game of their season, the players came into the game with winning in mind.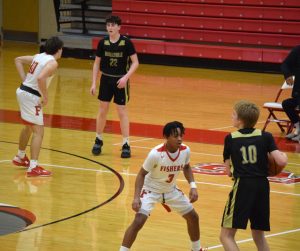 "We had lost the first game to Noblesville after they came back from down seventeen [points] so myself and the team wanted to change the outcome of this game," freshman Gage Sturgill said.
    FHS made a comeback in this second game against Noblesville this season, after being down eight points almost the entire first half. They secured the win against Noblesville and were able to continue their season for a little while longer.
     "Everyone who was there contributed to the win even the ones who didn't play," Sturgill said. "They had the biggest role."  
    After their win against Noblesville on Feb.16, they played Westfield two days later on feb. 18. This game was different Because they had won against Westfield earlier in the season, with FHS winning by nineteen points. On their only day of practice before the game, Friday, they practiced many skills.
    "We [prepared] by doing things like ball handling drills, shooting drills[and] one on one drills," Breland said, "Mostly drills to improve our skills" 
    Unfortunately, the team ended up losing on Feb. 18 against Westfield. They plan to come back next year and utilize the many things they learned this season, as well as, lessons they will learn during the off-season.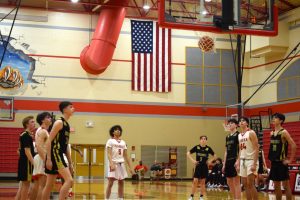 "[Westfield] wanted the win more than we did and our effort was just not there," Breland said.
    With the freshman season over and the players looking forward to the future; the athletes can not help but look back at the changes in the game when switching from middle school to high school basketball. In addition to the skills absorbed throughout their journey.
    "The game has become faster and practices are more intense than middle school," Sturgill said. "I learned to stay confident through slumps in my play and also play through them and not get frustrated."
Leave a Comment
About the Contributor
Rosie Towler, Unity Director
Rosie is a junior in high school. She likes kpop, learning new things, and sleeping.