The malicious mailman
The NBA needs to start treating Karl Malone like the monster he is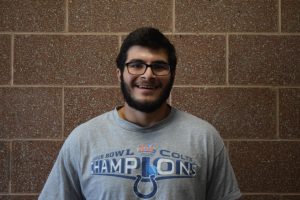 More stories from David Jacobs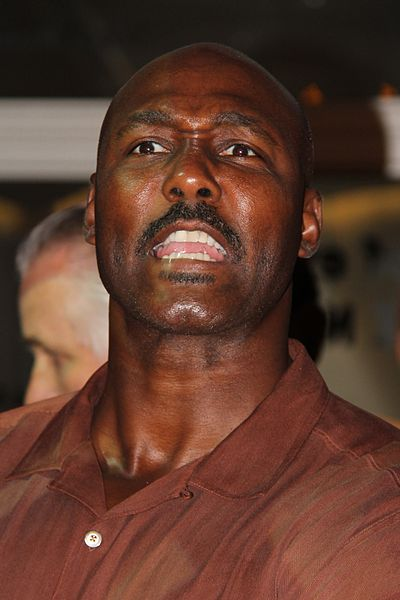 This upcoming weekend, the National Basketball Association (NBA) will be taking part in their annual All-Star game festivities which include a skills competition, three-point shootout, celebrity all-star game, the rising stars challenge (an all-star game for first and second-year players) and a dunk contest. However, former Utah Jazz forward and hall of famer Karl "Mailman" Malone was selected to be a judge for the dunk contest. This is just one more reminder of how disgusting this world can be and how little the NBA cares about the reputation of their athletes. 
    In 1983, while playing basketball at Louisiana Tech, a then 20-year-old Malone impregnated 13-year-old Gloria Bell, although it was allegedly a consensual encounter, according to Ambeau Law Firm located in Baton Rouge, Louisiana. In the state of Louisiana the legal age of consent was 17, meaning Bell was incapable of legally consenting to the encounter. Meaning Malone should have wound up in prison as he lived in a state in which statutory rape offenders serve up to 10 years in prison. If the right procedures had occurred 40 years ago, Malone would have never been able to play basketball again, but that just is not the case. The only positive outcome from this awful situation is that the child, Demetress Bell, ended up becoming a starting offensive tackle for the Buffalo Bills and Philadelphia Eagles. However, Bell is not the only professional athlete in Malones sick, twisted lineage, three-time Women's National Basketball Association (WNBA) champion Cheryl Ford and her twin Daryl Ford were born while Malone was still in high school to his girlfriend at the time, Bonita Ford. According to ABC News, once Malone left for Louisiana Tech just weeks after their birth to play basketball, he essentially vanished from their lives. 
     In the 40 years since this awful act, Malone was able to play one more year at Louisiana Tech, get drafted 13th overall to the Jazz, play 20 years in the NBA, win two Most Valuable Player (MVP) awards, represent the United States twice in the Olympics, have his jersey retired by the Jazz, be inducted into the Hall of Fame and even be an assistant coach for his alma mater. Looking blindly at his resume, one would rightfully assume he is one of the best basketball players of all time, which is why the NBA treating him like they do is so dangerous. Basketball nerds like me who are growing up will look at his Basketball Reference page and see nothing but statistical domination. His resume proves what money and power can get you in this world. While all the NBA does and continues to try and cover up his pedophilic past by giving him time in the public's eye and refusing to recognize him for what he is: a monster. 
    The statutory rape he committed in 1983 is not the only disturbing thing he is on record of doing. According to Fox Sports, back in 2004, Vannessa Bryant, the widow of Kobe Bryant asked Malone why he was wearing a cowboy hat, to which he replied, "I am hunting for little Mexican girls." Bryant rightfully confronted Malone about the comments, which resulted in Malone playing just 32 games for the Lakers in his last season and retiring thereafter. These comments would reignite in 2014; however, Malone did an interview with Fox Sports saying Bryant had an open invitation to fight and he, "was not [going to] play fair."
    The NBA is not the only brand that is enabling this monster. The Jazz, Team USA and Fanatics continue to sell his merchandise, he has a car dealership that Chevrolet, Toyota and Ford all continue to work with, Red Bull recently partnered with him and card companies like Pannini continue to produce basketball cards featuring him long after they are obligated to. All of these brands get blinded by the points he scored and the rebounds he grabbed, instead of focusing on who he really is. The craziest part of it all is that he is not even a marketable athlete, the NBA could have gotten so many better and more marketable Jazz players, yet they went with Malone. He is rightfully one of the most hated players in league history, and league commissioner Adam Silver knows that. 
    Malone is not the only NBA player to have a dark past but is seemingly the only player that has such an extremely dark-sided that they never did anything about. Kobe Bryant had allegations against him and Michael Jordan had a very public gambling addiction, to name a couple. However, there have been few NBA players officially banned from the league. David Stern was the commissioner during Malone's league tenure, and he banned four players from the league during that time frame, all due to substance abuse. Since Silver took over in 2014, he has had one player banned, also for substance abuse. Unofficially banning someone from the league, or "blackballing," often includes veteran players that get forced into retirement for no reason like Jamal Crawford, J.R. Smith, Isaiah Thomas and Joe Johnson. However, occasionally it means the league collectively declining to not sign a player after they did something controversial, such as Mahmoud Abdul-Rauf when he refused to stand for the National Anthem and Meyers Leonard for saying an anti-Semetic slur on a live Twitch stream. The NBA cannot take back the last 40 years of mistreatment, but if Stern and Silver had no hesitations when keeping these players out of the league there is no reason they cannot sever ties with Malone. Take away his MVPs, get him out of the record books, kick him out of the Hall of Fame, stop selling his merchandise and at the very least cut-off communication and do not let him judge the dunk contest.
Leave a Comment
About the Contributor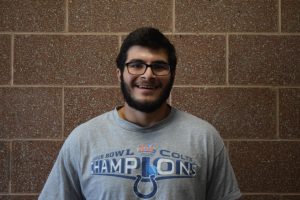 David Jacobs, Reporter
David Jacobs is a senior at Fishers High School and is a reporter for the Tiger Times. He plays football and throws shot put/discus for track.